Adria Goldman
FIPC
MedWise Insurance Advocacy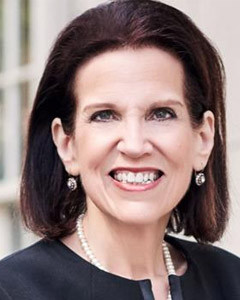 legacy member
Adria Goldman
FIPC
MedWise Insurance Advocacy
Advocate Location
Monroe , NY 10949
Other Services
Special Care & Aging
How I Can Help
I worked for two insurance companies and now I use that knowledge to save my clients big money. I have achieved extraordinary results for my clients by working out highly beneficial arrangements for those that have exhausted all other options. I am the co-author of "Solved! Curing Your Medical Insurance Problems" and "Multi Payer Medicine Nightmare Made in the USA", endorsed by Ralph Nader.

I have over 30 years of experience in the insurance and advocacy field. I uncover discrepancies in diagnostic or procedure coding, finds loopholes through which insurance companies attempt to deny claims, and help attorneys, individuals, and families resolve medical claim matters usually reducing medical bills and liens. I am a hero to my clients and makes lawyers "Superheros" to theirs.
Important Information About Me
I am insured
My geographical area of practice is National
Why I Became A Professional Health Care Advocate
The most difficult time of my life was losing my job due to having so many seizures and being overdosed with medication. The seizures were occurring due to brain damage from encephalitis which caused me to live with epilepsy, averaging 18 seizures a month, from the age of 11 until 35. Towards the end, doctors had me on 32 pills a day. I was able to get to the office but incapable of working until the medication wore off.

I worked so hard to try and change my life for the better.

After having the brain surgery, a left temporal lobe lobectomy, and successful recovery, I knew I would be seizure-free and could do anything that I wanted except becoming an airline pilot due to a minor loss of sight in both eyes. I remember taking a walk with my dad and telling him I can prove to be as successful as him.

Within nine months after the brain surgery, I worked for a subsidiary of Blue Cross Blue Shield for two years and American International Group, for ten years where each insurance company taught me how to deny claims within two weeks after employment.

After opening MedWise Insurance Advocacy, I am saving millions of dollars for people annually throughout the USA keeping them from claiming bankruptcy.