Piper Jackson
Care Manager
Elder Care Management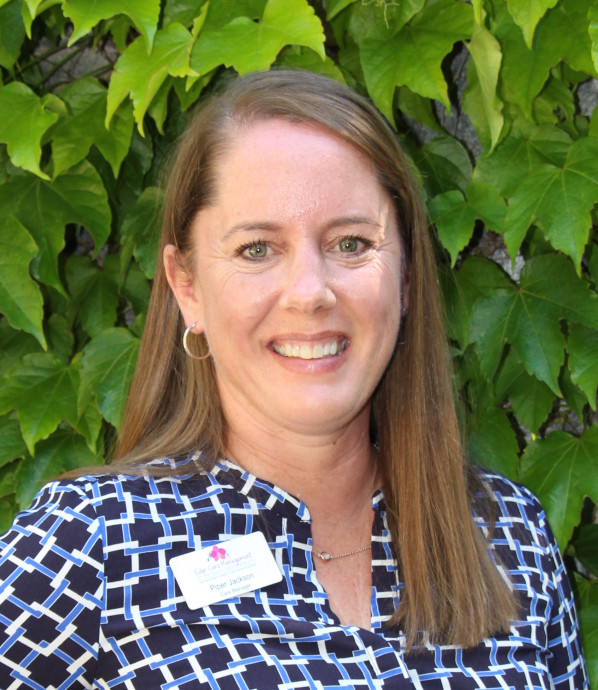 Piper Jackson
Care Manager
Elder Care Management
Advocate Location
Sacramento , CA 95825
Specialty
Medical Guidance
Other Services
Insurance & Billing
How I Can Help
At Elder Care Management we are health and human services specialists who guide, support, and advocate for families caring for older adults. We take a holistic and client-centered approach to understanding the needs of our older adult clients and offer solutions to challenging situations in times of uncertainty.
Our Care Management team has over 50 years of combined experience in the senior care field and have educations in gerontology, care management, social work, and nursing. Elder Care Management Care Managers work together as a team, collaborating and complimenting each other with their diverse experience and strengths, to best support each client. We provide services to those living at home, in an assisted living, memory care or clinical setting. Our professionals can assess a client's living situation, provide written Care Plan, attend medical appointments, interact with physicians and care providers, and intervene in emergency situations.
Our mission is to provide the professional guidance and support you need to ensure that your loved one receives the quality care they deserve. We look forward to getting to know each client personally and to becoming a positive force in their lives.
Important Information About Me
I am insured
My geographical area of practice is Greater Sacramento Area
Why I Became A Professional Health Care Advocate
My experience in the senior care industry dates back to when I was hired in my youth as an In-Home Caregiver. It was an honor to provide comfort and care in this way and since then caring for seniors has been my passion. My favorite part has always been the individualized and client-centered care I am able to provide. I make it a priority to build trust and establish a strong relationship with those I care for and their families.

Through my tenure in the field, I have developed a better understanding of aging strategies from both a medical and psychosocial perspective. I work closely with my clients to create a cohesive plan of care to ensure their needs and wishes are being fulfilled. I regularly support clients in various rehab facilities, residential care settings, skilled nursing homes, and hospitals throughout the greater Sacramento area. I collaborate with care providers and advocate for my client's needs to make sure that they are supported properly, receive the best care possible, and remain safe in their setting. My job as a Care Manager is to daily attend to my clients to make sure their physical and emotional needs are met and to connect them with the resources from which they can most benefit.