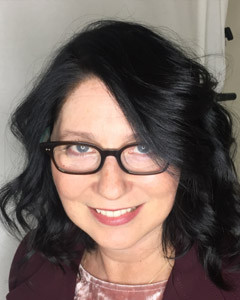 legacy member
Robin L Shapiro
Advocate Location
Seattle , WA 98122
Specialty
Medical Guidance
How I Can Help
I am not a working advocate and do not work with patients directly but the Washington State Health Advocacy Association (WASHAA) has valuable information and connections, especially in Washington state. For more information go to www.washaa.org.
Important Information About Me
Why I Became A Professional Health Care Advocate
Robin Shapiro's career has focused on how personal health experience can educate and inspire others to action. In her first book, The Secret Language of Healthcare: How to Ask For the Care You Deserve," she utilizes compelling, real life stories to illustrate 20 of the most common health situations that everyone should know how to navigate. The book is focused on practical steps anyone can take to understand and seek better care.



During her early career in the biopharmaceutical industry, she experienced how science revolutionized health care options and gave patients more choices. Her innovative programs engaged patients in utilizing personal experience to educate others about diagnosis, treatment and disease management. These career experiences inspired Shapiro to found Health Advocacy Strategies (HAS), LLC in 2002. Today, HAS is part of a family of companies overseen by Health Perspectives Group (HPG LLC) focused on connecting and engaging patients around their health conditions to lead to better health.



Her work in empowering patients to improve their health care experience led Shapiro to co-found Allied Health Advocates (AHA) in 2008, the first company in Washington state to enable patients to hire their own independent patient advocate to help them navigate the health system.



She also co-founded the Washington State Health Advocacy Association (WASHAA) in 2012, whose mission is to help transform patients into full participants in their health care. Through WASHAA, Shapiro regularly speaks on patient empowerment, health advocacy, hospital safety and other topics to help equip people with skills and knowledge to take control of their health.



She has been recognized by Seattle Business Magazine as a "Woman to Watch," and was a 2012 finalist in Washington Business Owner's Nellie Cashman Women Business Owner of the Year. Ms. Shapiro was selected as a 40 Under 40 Honoree by the Puget Sound Business Journal (2005). The companies she has founded are recognized as award-winning.