Rosie Young
RN,CCM
Ubora Nurse Advocacy & Consulting LLC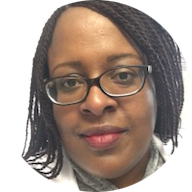 Rosie Young
RN,CCM
Ubora Nurse Advocacy & Consulting LLC
Advocate Location
Smyrna , GA 30080
Specialty
Medical Guidance
Other Services
Special Care & Aging
How I Can Help
Provide professional nurse advocacy for acute and post-acute patients and families. Assist with medical decisions before, during, and after treatment. Years of experience working with trauma patients facing post acute rehab decisions. I can assist with home therapy vs acute rehab vs sub-acute rehab vs outpatient. Allow my years of knowledge and experience guide you through this process!
Important Information About Me
I offer a FREE Initial Consultation
I offer TeleAdvocacy Service
My geographical area of practice is Georgia, Compact States
Why I Became A Professional Health Care Advocate
As a nurse I've seen firsthand where patients and families are not aware of their options and unfortunately, not make the best healthcare decision for their loved ones. My purpose in life is to be that advocate to insure the best possible outcome. I have a heart for patient advocacy and health equity.
Address Line 2 (if applicable)
First Floor #2066