Abbe Udochi
Certified Senior Advisor (CSA)®, Aging Life Care Manager®
Concierge Healthcare Consulting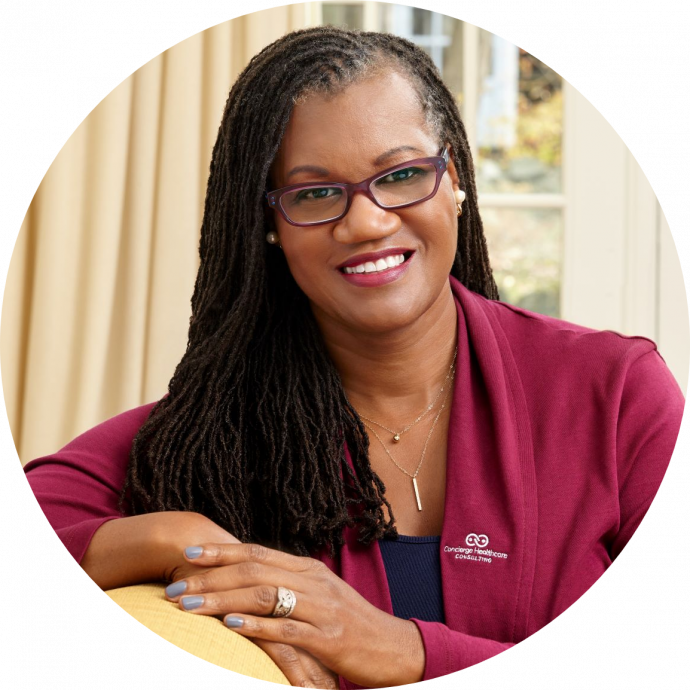 Abbe Udochi
Certified Senior Advisor (CSA)®, Aging Life Care Manager®
Concierge Healthcare Consulting
Advocate Location
New Rochelle , NY 10804
Specialty
Special Care & Aging
Other Services
Medical Guidance
How I Can Help
I am a professional advocate and problem-solver. Much of my career as an Executive at a large healthcare company was spent navigating complex healthcare system, and advocating for people. I had a great deal of success advocating on Capitol Hill and in my state's capitol, for issues related to healthcare for people in need.

The goal of my practice is to make caregiving easier for my clients. I do this by focusing on a handful of really helpful services:

Senior Care Assessment
Interview with family and client, identify and evaluate the client's physical and mental capabilities, living environment, medical situation, personal care, safety concerns and future needs.

Geriatric Care Plan
Utilizing best practices, develop a holistic, action plan determining scope of services, needs and preferences of client, along with strategies for caregiver respite and family conflict resolution.

Patient Advocacy & Care Management
Liaise with providers. Manage Medications. Accompany client to doctors' and personal care appointments. Advocate for client needs in all care settings. Follow up on care recommendations.

Home Care Services Coordination
Find the right in-home health aid and act as family liaison for scheduling and supervision. Conduct home visits and family meetings for updates and recommendation on current and future needs.

In-Home Assistance
Schedule required home repairs, and assist with anything else needed to support a safe living environment.

Crisis Support
Provide support during medical emergencies. Play a critical role to ensure goals and needs of client and family are recognized be it a sudden illness, rehabilitation or relocation need, as well as end-of-life support.
Important Information About Me
I offer a FREE Initial Consultation
I offer TeleAdvocacy Service
I am insured
My geographical area of practice is Lower Westchester County New York and New York City
Why I Became A Professional Health Care Advocate
I launched my geriatric healthcare practice to help families in Westchester county and New York City, navigate a complex and quite complicated healthcare system. Prior to launching this practice I spent 21 years as a senior executive and advocate at a large healthcare company in New York City. I have a lot in common with my clients. I too was a family caregiver, twice in my life. First for my uncle who died of pancreatic cancer, and then again for my father who has since recovered. I know first-hand, how difficult and stressful the role of a caregiver can be. My goal is to make caregiving, easier for my clients, than it was for me.