Andrea Gill
RN, BSN, BCPA
Carolina Patient Advocates, PLLC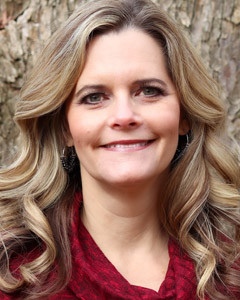 legacy member
Andrea Gill
RN, BSN, BCPA
Carolina Patient Advocates, PLLC
Advocate Location
Charlotte , NC 28277
Specialty
Medical Guidance
Other Services
Special Care & Aging
How I Can Help
If you are feeling overwhelmed by a new medical diagnosis, recent hospitalization, long-term illness or receiving conflicting medical advice and are in need of a trusted healthcare professional to look out for you and your family's best interest then Carolina Patient Advocates is here to help. We provide peace of mind for you and your loved ones.



We will help ensure that your providers have accurate medical information and a thorough understanding of your diagnosis so you can choose the right providers and best treatment. Our nurse patient advocates are available to be with you in the hospital or emergency room and can accompany you or a loved one to outpatient medical appointments. Best of all, we work for you, not your insurance company or hospital system.



Let us bridge the gap to the healthcare you deserve!
Important Information About Me
Why I Became A Professional Health Care Advocate
As the nurse in the family it is natural to be called on when there is a health crisis or concern. Over the years I have advocated for friends and family and helped them navigate our increasingly complex healthcare system. It made me wonder how those who did not have access to someone with medical knowledge could receive appropriate care. It became apparent there were countless others that needed someone with my experience and knowledge to partner with them and their healthcare team to ensure they were receiving the very best medical care and treatment possible and to help alleviate anxiety that comes with a new diagnosis or chronic condition.



I began my nursing career practicing in hospital, clinic and home healthcare settings in Tallahassee, FL. Our family has lived in Charlotte, North Carolina for more that two decades and I have enjoyed working as a Certified Clinical Research Coordinator, enrolling and managing patients in clinical trials for investigational drugs and devices to treat various cardiovascular and neurological conditions. I provided services as a consultant in the pharmaceutical research industry for the development of new therapies for diabetes, COPD and stroke prevention. I also worked as a professional organizer for several years helping clients organize their homes and busy schedules. After becoming a Board Certified Patient Advocate in 2019 I joined Carolina Patient Advocates which allows me to combine my nursing experience and love for organizing.