Angie Stone
RDH, BS, CDP, CG
HyLife Oral Health Alliance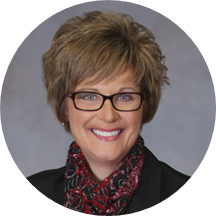 legacy member
Angie Stone
RDH, BS, CDP, CG
HyLife Oral Health Alliance
Advocate Location
Edgerton , WI 53534
Specialty
Medical Guidance
Other Services
Special Care & Aging
How I Can Help
My team brings dental advocacy, oral care services and educational support to our clients. With over 450 years collective experience in dental health care, my Oral Care Specialists understand when people are struggling with health issues, the oral cavity is all but forgotten. lack of oral health has the ability to compound other ailments leading to increased medical issues. Dental disease is nearly 100% preventable. Our goal is to prevent unnecessary suffering.
Important Information About Me
Why I Became A Professional Health Care Advocate
My journey to advocacy has been long and one that, quite honestly, I fought tooth and nail. The following experiences lead to me becoming an oral health advocate. My mother in law likely died from dirty teeth. My grandmother had lost 60% of her teeth in two years,between the ages of 90 and 92. I watched numerous dental hygiene patients suffer from inadequate oral care, which affected their over all health. No one, including me, knew how to advocate for the oral health of these folks. I knew someone had to do something and it became obvious that person was me.