Ann H Thomas
BA, BCPA
Best Care Patient Advocacy, LLC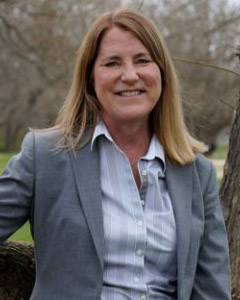 legacy member
Ann H Thomas
BA, BCPA
Best Care Patient Advocacy, LLC
Advocate Location
Asheville , NC 28806
Specialty
Medical Guidance
How I Can Help
Collect, Review, and Organize all your medical information and take the time to explain and discuss it with you. All of your documents will be digital and ready for future use.

Examine all medications and supplements to evaluate potential conflicts or side effects.

Help you prepare for and/or accompany you to medical appointments.

Coordinate care and communication between all your providers, and if applicable relay information to loved ones.

Visit clients/patients in retirement communities, assisted living, and nursing facilities to act as a liaison and relay information on their health status and plan of care to loved ones.

Monitor hospital bedside care, safety supervision, and communication with staff and loved ones.

Be On-Call as your emergency medical contact, or for your existing medical contact to call for assistance.

Research medical literature and explore all treatment options available to you.

Locate clinical trials available to you.

Facilitate getting second opinions as needed.

Teach family members and caregivers how to help advocate for you.

Interpret and help audit medical bills and insurance coverage, and assist with the appeal procedure as needed.

Provide caregiver support and relief.
Important Information About Me
I am insured
My geographical area of practice is Western NC and SC, Eastern TN
Why I Became A Professional Health Care Advocate
For 30 years, Ann worked closely with administrators, doctors, nurses, hospitals, and patients. Her career spanned sales, marketing, and physician/clinician and patient education. She worked with staff in every area of the hospital. Her extensive experience interfacing with the healthcare industry and patients allows her to quickly establish rapport with physicians and clinicians. Ann is well versed regarding medical conditions, test results, and treatment options. She will calmly, compassionately, and accurately translate every option to the patient or their decision-maker so the patient's voice will be heard. Most importantly, this background allows her to ask the right questions, so you, as a patient, get the right answers and care.

Since Ann was a young child, she has been fascinated with all things scientific and medical. In high school, her gift was recognized early and she was invited to spend every Monday at a local Maryland hospital observing surgeries, spending time in the emergency department, and interacting with doctors and patients before she graduated a year early from high school.

In 2017 Ann retired from GE Healthcare in Seattle and moved to North Carolina to be closer to her elderly parents and family. She was eager to fulfill her dream of helping patients and their loved ones more directly through patient advocacy. Her passion and authenticity make her a valuable ally in addressing your healthcare needs.