Anne H Getty
BSN, RN, CFRN, BCPA
One Voice RN Patient Advocates, LLC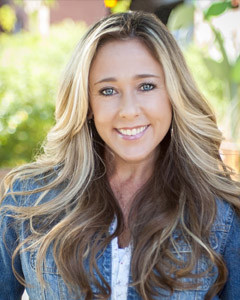 legacy member
Anne H Getty
BSN, RN, CFRN, BCPA
One Voice RN Patient Advocates, LLC
Advocate Location
Tucson , AZ 85712
Specialty
Medical Guidance
How I Can Help
When "managing healthcare" begins to feel like a full-time job, I can help. Whether its for you or your family member, my goal is to alleviate some of your stress. You'll receive help navigating appointments, procedures, specialists, tests, and medications! I have 16 years of nursing experience on my side; you will surely benefit from my knowledge of our (often confusing) healthcare system. And I will treat you like family; advocacy is truly my passion.
Important Information About Me
Why I Became A Professional Health Care Advocate
As my 92 year old grandmother laid there in the ER with a fractured pelvis, I just couldn't bring myself to leave. Despite the many items on my "to-do list" that day, I couldn't go. I didn't trust that she would receive the care she deserved. It is sad to think that way as a nurse. I should trust the system that I work in, right? Quite the contrary actually. I know firsthand the challenges that come with delivering excellent bedside care.

It was then that I knew I wanted to do more with my nursing career, so I became a certified patient advocate.



Here are a couple of reviews that I've received...

"Let me say how professional, medically knowledgeable, accommodating, and personable Anne is. My Mother loved her. My Mother was admitted to the emergency room and it would be a couple of days before I could get to the hospital. Anne took so much of the worry away. She was able to keep me well informed about my Mother's care in the hospital. I highly recommend her and would hire her again in a heart beat." -Sandra S.



"We contacted Annie when our dad was facing a long recovery following a major surgery. Keeping track of his medication, care plan meetings, appointments with specialists, paperwork, etc. was very overwhelming and was taking away what little time we had available to spend with our dad. Being a registered nurse herself, Annie was able to easily "talk the talk" with his staff and help us get our concerns heard and questions answered. She went out of her way for our family to make sure our dad had everything he needed during his recovery when we couldn't be there. She is extremely knowledgeable and professional, yet very personable and easy to work with. I can't recommend Annie enough. Thank you, Annie!" -Susan C.