Anya Grace
BA
Anya Grace, BA Patient Health Advocate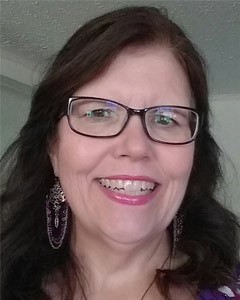 legacy member
Anya Grace
BA
Anya Grace, BA Patient Health Advocate
Advocate Location
Kalamazoo , MI 49009
Specialty
Medical Guidance
Other Services
Special Care & Aging
How I Can Help
I assist clients and families who have chronic illness and pain, I attend and advocate for their well being in medical appointments, procedures and inpatient hospital stays. I review their medical records for oversights and offer referrals and empowerment for them to make choices for their care that may not be offered by their physicians.
Through encouragement and education I provide people with chronic illness the assistance they need to achieve a better quality of life by working with care practitioners in traditional and non-traditional professions. As a chronic pain sufferer for 18 years, I understand first hand what chronic pain and illness client's experience from the medical field, from their family, and from society as a whole.
I have the ability to assist clients from other states remotely and safely using private video conferences.
Important Information About Me
I am insured
My geographical area of practice is Western Mi and U.S. remotely
Why I Became A Professional Health Care Advocate
My best friend battled breast cancer in remission and out of remission for over ten years. I attended appointments with her and assisted her in managing her pain levels through encouragement and compassion. I advocated for her in post surgery when her doctor made a serious mistake on her and walked with her through every bit of her journey. I received an understanding and experience that empowers me to advocate for others.

As a chronic pain sufferer since 2002, I have tried over 26 different therapies and treatments to gain a better quality of life. I was on narcotics for long term and endured painful treatments for nine years with a Pain Clinic. After spending many years with low quality of life, I suffered through narcotic withdrawal and found other ways of treating pain. I know that everyone's pain journey is different and understand that narcotic treatment is effective for many patients. I started a chronic pain support group in my own community to provide the support that clients often don't get from families and friends.

I am very passionate about initiating change on how chronic pain patients are treated in the medical system. With my own experiences, I am a strong advocate for clients, knowing how they may be treated and cast aside by some practitioners. Through educating our community, families, and medical system about chronic illness and it's affects on the patient, I envision a system that effectively treats clients and their families with compassion and relief of pain which they deserve.