Ashton Nesmith-Kochera
BCPA
A Patient Advocate LLC.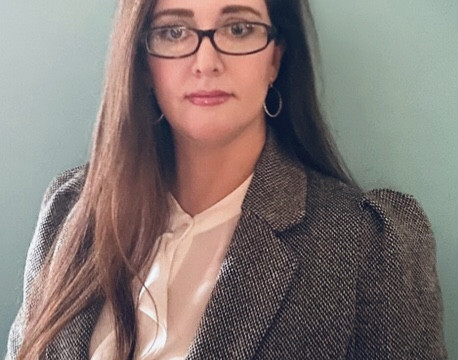 legacy member
Ashton Nesmith-Kochera
BCPA
A Patient Advocate LLC.
Advocate Location
Martinsburg , WV 25404
Specialty
Medical Guidance
Other Services
Survivor Support
How I Can Help
Through my independent patient advocacy practice as a Board Certified Patient Advocate, I help bring peace of mind to clients and their care partners as they navigate the complex healthcare system with chronic illness through advocacy, education, support, and inspiration.

Offering consultations --

• Healthcare System Navigation:
I will help address your issues, concerns, and hindrances while answering questions, gathering resources, and referrals as needed all while accompanying you every step of the way through navigating the healthcare system.

• Healthcare Planning:
Healthcare planning doesn't have to be complicated. I'll help you map out an organized and informed plan for your unique health needs.

• Healthcare Research:
With all the healthcare information that exists, it can be hard to navigate which options are right for your needs. I'll perform healthcare research and provide you with options. Let's end the loop of going in circles due to information overwhelm.

• Healthcare Crisis (Advocacy, Education, & Support):
I am your dedicated advocate, educator, and support system for when you need it most. If you're experiencing a health crisis, you don't have to go it alone. *Please see disclaimer at bottom of website and know that if you are experiencing an emergency please contact your doctor, go to the nearest emergency room, or call 911.

• Self-Advocacy Coaching:
I will provide you with the knowledge, skills, and tools to make informed decisions and understand how to best advocate for your health and health care needs.
Important Information About Me
I offer a FREE Initial Consultation
I offer TeleAdvocacy Service
I am insured
My geographical area of practice is Eastern Pandhandle of WV and the surrounding areas of MD & VA.
My Survivor Support Advocacy Qualifications
I am a survivor of Ehlers-Danlos Sydrome, POTS, MCAS
I have been trained and/or certified as a peer mentor.
I have been trained as a support group leader.
Myself, daughter & mother all have EDS. So in addition to being a Board Certified Patient Advocate and EDS Support Group Leader, I also have many years experience living with these same conditions & being a caretaker to my loved ones with the same conditions.
Why I Became A Professional Health Care Advocate
My own experiences with chronic illness have taught me how frustrating and challenging it can be to get the care you need. While my unpredictable healthcare needs ripped my dreams from underneath me of becoming a teacher, I became extremely passionate about education.

Through my experience with a traumatic pregnancy, birth, and a NICU stay with my daughter, I was empowered to help others like you with patient advocacy. It inspired me to become a birth doula and cofound a 501C3 childbirth advocacy organization over a decade ago.

​Although I couldn't teach as I originally planned, I am grateful to impact others on similar healthcare journeys. My experiences led me to start a local support group, Tri-State EDS, in 2015 that has accumulated over four-hundred members to date.

​Then, a few months after losing my father to a pulmonary embolism, I became a Board-Certified Patient Advocate in early 2018. My life had come full circle, and I felt confident that I was right where I needed to be.
​
After becoming trained as a trauma-informed professional, I developed a greater understanding of mental health conditions and neurodiversity. Seven years of near-daily research, the intersection of chronic illness and neurodiversity sparked my interest.

In 2021, I became co-owner of Trifecta Health Connections, Inc., and enrolled in UC Berkeley's graduate health advocacy program. In addition to patient advocacy consultations, I offer CE courses and also help bring a voice to universities, medical schools, conferences, and have experience within legislative advocacy advocating toward a more patient-centered model.

I have a unique story and have written parts of it over the years within three patient advocacy books. I've also had the honor of sharing it while raising awareness at NIH and even The U.S. Capitol during Patient Congress in 2018 and 2019.

The mantra I live by today is that life is what you make it, and tomorrow is never promised. I nourish my mind, body, and soul daily so I can live life to the fullest all while advocating to help ensure a more person-centered experience without invalidation and medical error.