Asia Olson
MS, LCDC
South Texas Patient Advocacy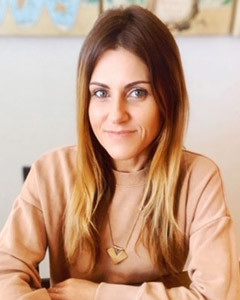 legacy member
Asia Olson
MS, LCDC
South Texas Patient Advocacy
Advocate Location
Rockport , TX 78382
Specialty
Wellness & Lifestyle
Other Services
Insurance & Billing
How I Can Help
My top priority at South Texas Patient Advocacy is to ensure my clients get the attention and care they deserve. I will coordinate with providers and insurance companies in order to work out the finances and logistics of your treatment. After I conduct a thorough review of your insurance policy, I will complete an extensive geographical provider search. If an in-network provider is unavailable, I will notify your health plan and initiate a single-case agreement if possible. If your claim is denied, I'll file an appeal on your behalf. I will negotiate with payers and providers to remove barriers and resolve discrepancies, so that you get the most out of your benefits for as little out-of-pocket cost as possible.
Important Information About Me
I am insured
My geographical area of practice is National
Why I Became A Professional Health Care Advocate
Nearly one in five American adults experience mental illness and/or substance use disorder, however, less than half receive any form of treatment according to the National Institute of Mental Health. Allow me to lighten your load with my services at South Texas Patient Advocacy. With more than 10 years of experience working for a major health insurance corporation, I have the necessary knowledge and skills to help you navigate confusing insurance plans and medical bills. Having experienced my own struggle with mental health, my passion for this line of work is rooted in a deep, personal understanding of the frustrations and hardships patients face when trying to access services. You are not alone. Together, recovery is possible!