Avrom Fox
MSW, Graduate Certificate in Patient Advocacy
Chicago Patient Advocacy LLC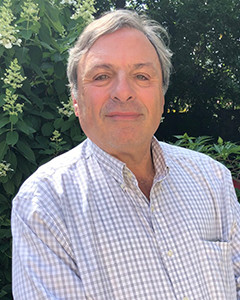 legacy member
Avrom Fox
MSW, Graduate Certificate in Patient Advocacy
Chicago Patient Advocacy LLC
Advocate Location
Evanston , IL 60203
Specialty
Special Care & Aging
Other Services
Medical Guidance
How I Can Help
I am highly skilled at communicating with medical professionals, health insurance companies, home health providers, mental health facilities, and nursing homes. I can help you with negotiating medical insurance bills and appeals; guiding and directing you to find the best health insurance and long term care insurance coverage; helping you with Medicare and Medicaid; and assisting you with selecting nursing homes, and other long term settings for your loved one.

I have had extensive experience in advocating and supporting people and families who are challenged with psychiatric issues, and behavioral and mental disorders. This includes in patient support, residential programs, and outpatient support.

I am available and accessible and strongly believe that advocates must work together collaboratively. We must understand that partnering with an expert in a particular area is imperative, and I regularly partner, consult, and collaborate with other professionals to make sure no stone is ever left unturned. Our goal is to help enhance and strengthen the quality of the lives of people we serve, and to be their champion.
Important Information About Me
I offer a FREE Initial Consultation
I offer TeleAdvocacy Service
I am insured
My geographical area of practice is Chicagoloand and nationally
Why I Became A Professional Health Care Advocate
My greatest satisfaction as an advocate is knowing that when I provide guidance, direction and support for people struggling with health care issues, I can improve and enhance the quality of their lives. Helping people  has yielded inspiration and great rewards for me, both personally and professionally.  Although I am involved in various areas of patient advocacy, I consider myself to be a specialist in mental health, behavioral disorders, and psychiatric issues.

I have learned a great deal about communication as a certified docent at the Illinois Holocaust Museum. The message of the Holocaust alway helps me to put in perspective the plight of the clients with whom I am engaged.

Perhaps my most significant accomplishment and interest has been in the area of mental and behavioral health. I have been involved with people who are isolated in  in- patient psychiatric units; residential treatment programs, and with many other areas of mental health, substance abuse, and behavioral disorders. These are people and families who are crying out for help. My role is to be their champion and serve as an advocate under extremely difficult circumstances. I have accompanied people to out of town residential programs; monitoring their progress; and helped them become stabilized by referring them to the most appropriate providers who can assist them upon returning home.

I have battled and negotiated with insurance companies, hospitals and providers in regard to medical and  hospital bills and have successfully mounted and conducted many appeals which have resulted in dramatic financial savings. When I recovered over 125,000.00 for a client who had been denied coverage for a year and a half, a great burden of relief was lifted and the family finally resumed their normal life.

Supporting  people who need assistance with skilled nursing facilities and long term care has also been an important part of my work. This requires patience, persistence and resourcefulness. 

My primary goal is to relate to my clients with  the highest level of trust, confidence, and integrity. If  I don't know the answer, I will find someone who does. Patient advocates must be resourceful and up to date.

I  have spent over 40 years as an advocate for a family member with complex challenges and issues. This personal experience is the underlying foundation which propelled me into this profession and which continues to motivate me every day. 
Address Line 2 (if applicable)
207