Barbara O'Halloran
BCPA
ABC For Your Health, LLC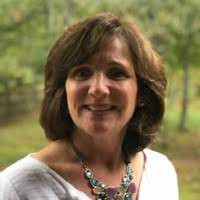 Barbara O'Halloran
BCPA
ABC For Your Health, LLC
Advocate Location
Scituate , MA 02066
Specialty
Medical Guidance
Other Services
Insurance & Billing
How I Can Help
My 30 years of experience working in the healthcare industry, coupled with my education in leadership, patient advocacy, and case management, I know how to navigate through and around our healthcare system.

I will prepare you and accompany you for your medical appointments, because getting a diagnosis of a serious illness can be an overwhelming experience, making it easy to be distracted and miss hearing important information. I will ensure communication about diagnosis, treatment options, and care plans are explained to the level of your understanding.

Together we will partner with your healthcare team and your loved ones to build strong working relationships in creating an individual "Person Centered Plan of Care" tailored specifically to your unique circumstances in an effort for you to successfully achieve your healthcare goals.

My client is treated as the primary stakeholder in their healthcare needs. I will direct my client to resources that will help them make the best decision for their medical health and well-being. My allegiance is always first and foremost to my client and their family and loved ones.

Working with me will empower you to become a more confident healthcare consumer so you will know how to get the best health care without adding additional cost to you.
Important Information About Me
I am insured
My geographical area of practice is Massachusetts and surrounding New England states
Why I Became A Professional Health Care Advocate
Having worked in and around the healthcare setting for over thirty years I have seen and heard many things.

I have seen the healthcare market of today transition from solo ownerships and small practice partnerships, into consolidated healthcare corporate conglomerates whose primary governances are insurance companies. Providers are required to see a certain number of patients per day often limiting the time they can spend with each patient. Providers often receive denials from insurance companies when ordering diagnostic imaging or specific medications they believe are best for the patient. These transitions have placed increasing restrictions onto the healthcare provider making it much more difficult for them to deliver the highest quality of care to you, the consumer.

I have heard your story. I've heard your story about being diagnosed with a serious medical illness and not knowing your options of where to turn next. I've heard your story about a hospital admission that left you feeling scared and vulnerable. I've heard your story about being unsatisfied with your doctor's visit feeling the provider rushed through the visit leaving you with unanswered questions. I've heard your story of not understanding why specific testing was ordered. I've heard your story about not knowing your rights as a patient. So your story has become my story; my story of a passion that was born to help you navigating through our complex healthcare system, so that you, the consumer, can journey your healthcare experience with ease, understanding, and satisfaction.