Rebecca Barnes
LMT
Patient Voices Matter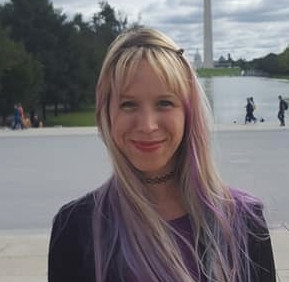 Rebecca Barnes
LMT
Patient Voices Matter
Advocate Location
Richmond , KY 40475
Specialty
Survivor Support
Other Services
Medical Guidance
How I Can Help
I assist with explaining complex medical conditions (Zebras, Unicorns, and House MD cases)
Help explain labs and labs that may be needed, and with questions you should be asking your doctors.
Helping to locate specialists, hospitals, cancer clinics, and senior care.
Important Information About Me
I offer a FREE Initial Consultation
I offer TeleAdvocacy Service
My geographical area of practice is Virtual ‪
My Survivor Support Advocacy Qualifications
I am a survivor of PTSD, Graves Disease, Endometriosis, Chronic Fatigue Syndrome, Fibromyalgia
I was dx with a thyroid storm from a misdiagnosed condition called Graves Disease in 2010. I am currently in remission. I am a survivor of CPTSD from childhood trauma and abuse, as well as spousal abuse. I have experienced different medications and types of therapy to overcome. I will continue therapy for the rest of my life if needed. I am also a LMT in Florida and Kentucky specializing in oncology and chronic illness. I have been a legislative patient advocate for over 13 years, as well as working with patients to help with communications between doctors and patients. I have 3 years of nursing school with clinical rotations in ICU and Med-Surg. I have worked as a CNA at a major rehabilitation hospital on the stroke and brain injury unit.
Why I Became A Professional Health Care Advocate
I was diagnosed during nursing school clinicals with a life-threatening thyroid storm in 2010 after being misdiagnosed with anxiety. The thyroid storm was caused by a lack of treatment for Grave's Disease.

In 2012, I was diagnosed with Celiac Disease, IBS-m, and a hiatal hernia.

In 2016, I was diagnosed with severe iron deficiency anemia and was placed on Iron Infusions from 2017-2021.

In 2021, I was diagnosed with stage 4 endometriosis.

In 2022, I was diagnosed with stage 4 adenomyosis which was removed during a total laparoscopic hysterectomy.

In 2023, I was diagnosed with filmy adhesions on my liver during an endometriosis excision surgery. I have been diagnosed with autonomic dysfunction, neuropathy, fibromyalgia, CFS/ME.

I believe in educating patients and giving them control throughout their healthcare journey. Through my own personal healthcare journey, alongside my medical background in nursing and massage therapy, I help others find their strength when they feel they have lost their voice.

I am also a stem cell donor for my sister who was diagnosed with Hodgkin's Lymphoma in 2001 at the age of 18yr old. She passed away at the age of 22 years old in 2005. I was her donor in 2004.