Beth Joosten
BSN, MSN
Healthcare Management Resources, LLC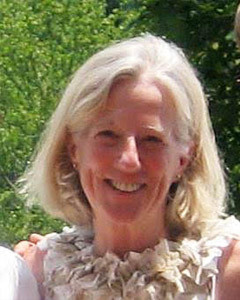 legacy member
Beth Joosten
BSN, MSN
Healthcare Management Resources, LLC
Advocate Location
Chicago , IL 60176
Specialty
Medical Guidance
Other Services
Special Care & Aging
How I Can Help
For the past 5 years, I have worked solely with individuals and families to ensure they have and understand all the information regarding their medical situation so that they make confident decisions and receive the treatment and care expected, needed and wanted.

I also provide comprehensive support as an individual's healthcare and personal needs change so that whether in the hospital, rehab center, skilled nursing/senior living center or at home, my clients are where they chose to be and have the care team, equipment, supplies, and the personal financial confidence in their decisions to focus on living and getting the most out of each day.
Important Information About Me
Why I Became A Professional Health Care Advocate
Six years ago, a family member and an elderly neighbor each had a significant medical event' although both very different, a diagnosis of cancer vs an acute medical event altering her ability to manage independently ever again. Each asked me questions as they were trying to process the information they were given and to make critical decisions that could impact their future in very substantial ways (with her consent, my neighbor always included her family in these conversations. I was shocked by how little information and support they had in understanding basic information about their medical condition or about the recommended treatments/next steps in care. At their request, I became their researcher, sounding-board, facilitator, and "boots on the ground" to carry out logistical needs, specifically related to transitioning from acute care to rehab to skilled nursing to making a move from her apartment to a senior living community with private care round the clock care for my neighbor. Each claimed that they don't know how they would have managed without me. I found my most fulfilling experiences yet in healthcare - being able to focus exclusively on the individual and family needs and goals whatever they are and to see them realized.