Bonnie Brown
Board-Certified Patient Advocate & CellCore Biosciences Practitioner
A Better Life - Health & Wellness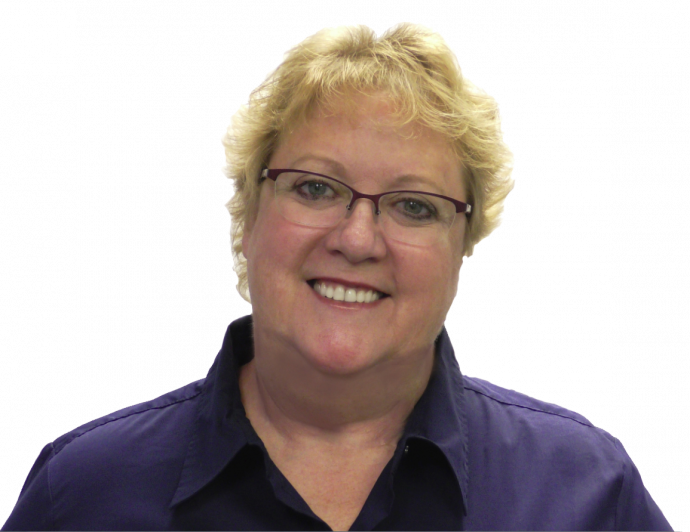 Bonnie Brown
Board-Certified Patient Advocate & CellCore Biosciences Practitioner
A Better Life - Health & Wellness
Advocate Location
St. Petersburg , FL 33702
Specialty
Survivor Support
Other Services
Medical Guidance
How I Can Help
I can help you to put the the Power of Advocacy into the Palm of Your Hands in order to FIX your health and live ... A Better Life !! I offer a wide-range of services (at affordable rates) that can help you get to your best wellness possible. I'm about about healthcare made easy and my expertise is on simplifying healthcare navigation & detoxification. I can provide you with the tools & resources you need to get from where you are now to where you want to be more quickly & easily.

• With my 5-Step Simplifying Healthcare System, you'll learn how to eliminate the complexities and hassles that often come with navigating healthcare. This system is designed to streamline your path to wellness.

• My AARP Award-Winning Medical Organizing System, complete with a hardbound Medical Organizer, offers you a one-stop solution for managing your daily medical tasks. It serves as your central hub for staying organized, so you can focus more on healing and less on administrative burdens.

• My Online, Fillable & Downloadable Medical Forms, Trackers & Charts can enhance the quality of your Doctor Visits and Telehealth Calls, and get you 911-Ready. Plus make healthcare & caregiving a breeze. These tools are designed to minimize the risk of harmful errors, unintended consequences, and costly medical mistakes, providing you peace of mind.

• My Online Educational Training & Coaching Programs offer insights on how to be a stronger self-advocate, enabling you to save precious time, money, and energy. Learn how to navigate the healthcare maze and secure the best care for yourself and your loved ones.

• Experience the transformative power of my At-Home-Detox-Program, designed to help you maximize the benefits you receive from healthcare while relying less on its often overwhelming system. It's all about simplifying your journey to better health.

Don't settle for less when it comes to your health; with my first-hand experience, we can make your wellness goals a reality. Investing in your health is investing in your greatest asset; you'll not only be protecting your health, but you'll also be protecting your wealth. Because safeguarding your health is like building wealth; the earlier you start, the greater your returns. Remember, a healthy person has 1,000 dreams, but a sick person has just 1.
Important Information About Me
I offer a FREE Initial Consultation
I offer TeleAdvocacy Service
My geographical area of practice is Worldwide - Virtual Online Practice
My Survivor Support Advocacy Qualifications
I am a survivor of (CIRS) Mold Illness, Autoimmune Disease, Lyme Disease, Epstein Barr Virus, Cytomegalovirus, Hashimoto's & PTSD.
I have been trained and/or certified as a peer mentor.
I understand that the path to wellness is often fraught with roadblocks, and I've navigated many of them myself. I'm not just a Board-Certified Patient Advocate but also a survivor. I've personally battled a myriad of conditions for many years, including Mold Illness (CIRS), Autoimmune Disease, Lyme Disease, Epstein Barr Virus, Cytomegalovirus, Hashimoto's, and PTSD.

I've endured 17 surgeries (most unnecessary), and spent over $400,000 in out-of-pocket costs, while racking up more than $2 million in hospital claims. Despite these adversities, I successfully fixed my health, reclaimed my life, and got to my best wellness possible. It's my life's mission to help you do the same.

As a Trained CellCore Practitioner, I bring a comprehensive, science-backed approach to detoxification and wellness. My specialized training equips me to identify and address the "root cause" of chronic disease and environmental illnesses that conventional medicine often cannot treat. I work with clients to pull out harmful toxins and chemicals from their bodies through one of the world's most comprehensive detoxification systems available. But beyond protocols and treatments, I offer empathy & understanding that can only come from someone who has been there.

Together, we'll create a roadmap for your healing journey. We'll look beyond the surface-level symptoms to unearth the underlying imbalances that are holding you back from living your best life possible. I know how overwhelming and isolating the struggle can be, but you don't have to go through it alone. I'm here to help. I've gone from being near death to thriving and living a better life, and if I can do it, so can you.

Contact me for a FREE CONSULTATION. Let's explore how we can collaborate to build a healthier, happier you. With the right support and guidance, reclaiming your health is not only possible. I believe it's probable.
It took me over 40 years to fix my health & get to an evidence-based diagnosis I could trust. Sadly I did not come from the Traditional Healthcare System. Like many others, I went around and around in the Healthcare System getting nowhere. Doctors told me they didn't know what was wrong, or there was no cure for my illness. Thankfully I persevered and found out that what I had was quite common and there was, indeed, a pathway to healing. My journey was long and arduous, marked by complexities and disheartening setbacks, but it was also very enlightening. And that's exactly why my expertise is on Simplifying Healthcare Navigation & Detoxification.

The cornerstone of my Patient Advocacy work is in identifying the "root cause" of the illness. I've learned that once you identify the underlying factors that area creating imbalance in the body, you can target the treatment to remove those issues and resolve the problem. These imbalances often manifest as chronic illness, environmental sensitivities, or unexplained symptoms that traditional medicine frequently fails to decipher.

The knowledge I've gained has not just been theoretical; it's been hard-won through personal experience. I've been where you are before; frustrated, overwhelmed & overloaded ... and financially drained. I've felt the discouragement that comes when healthcare professionals dismiss your problems, ignore your symptoms, or tell you there's nothing more they can do. But I've also experienced the exhilaration that comes when you finally crack the code and can fix your body and return to excellent health.

That's why my advocacy practice is uniquely multi-dimensional. Beyond being a Board-Certified Patient Advocate & CellCore Biosciences Practitioner, I am a survivor (and thriver) with first-hand knowledge of what it takes to rise above chronic illness. My services are custom tailored to the individual and designed to empower you to become your own best advocate. Together, we'll demystify the complexities of healthcare navigation & detoxification and focus on what truly matters most: fixing your body, eliminate illness and reclaiming your life. It's all about Taking the Hassles OUT of Healthcare.
Why I Became A Professional Health Care Advocate
I became a Medical Advocate at an early age, first caring for my great-grandmother. Sadly, my mother passed away during her funeral and I was instantly catapulted into being the caregiver for my 7-year-old younger sister (with Down's Syndrome) and 4-year-old younger brother. As one of seven children, I had to learn how to adapt and overcome to the many challenges that came my way.

My sister had a lot of medical issues as she aged and it fell upon me to coordinate all of her medical care. I worked hand-in-hand with the various State Agencies & Disability Departments to manage all of her surgeries, recoveries & rehabilitation's. From this experience (and others), I learned the POWER of Advocacy and how to better maneuver through the medical maze.

Then, my own healthcare struggles began when I was first in College. I went searching for a solution, but never found one. I bounced from Doctor to Doctor and Treatment Center to Treatment Center. I was misdiagnosed and undiagnosed more times than I can count. Nobody helped me. Consequently, I was subjected to many healthcare horrors. I've seen the best (and the worst) that our Healthcare System has to offer and suffered through 17 major operations costing well over $350,000 in out-of-pocket costs trying to get well. And I nearly died, twice, from medical errors. Only recently, was I able to get to the "root cause" of my illness and fight my way back to better health.

Since the year 2000, I've been providing Medical Advocacy support & services to others Worldwide, and have been on a mission to help as many people as possible. I show them how to use the power of Advocacy in order to fix their health and share my invaluable tools & resources with them that I created in order to save my life. My goal is to help them make aging easier & far more affordable!

My first-hand experience as a Caregiver, as a Patient in the Healthcare System, and as a Board-Certified Patient Advocate, uniquely qualifies me to provide you with valuable insights and incredible wisdom that you can use to your best advantage. I KNOW the many pitfalls to avoid and strategies necessary to succeed, because - "I've been there & I've done that" before - learning the ropes first-hand. I became and Advocate the hard way. So, I promise to help you do all I can to restore your health and gain new found hope.