Bridget Ritossa
Licensed Social Worker, Certified Care Manager
Careplan Geriatric Care Managers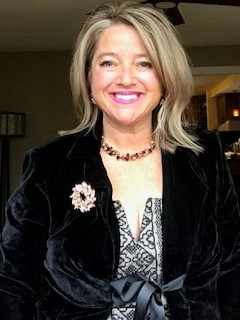 Bridget Ritossa
Licensed Social Worker, Certified Care Manager
Careplan Geriatric Care Managers
Advocate Location
Cleveland , OH 44122
Specialty
Medical Guidance
Other Services
Special Care & Aging
How I Can Help
With a care manager on board assisting your family and parent you will receive an individualized plan of care that honors the commitments of everyone involved and maximizes the wellness of your older adult. Care Managers are your advocate throughout the aging journey. Care managers go above and beyond to ensure the best services for the elderly in their own home or assisted living and are particularly helpful when confronted with challenging issues such as:
*Family living at a distance
*A senior who is resistant to care and at risk
*Medication noncompliance
*Missed medical appointments
*Challenging family dynamics
*Transitioning out of the family home
*Living Life Well is Our Top Priority

I will:
1. Help you make the best long-term care arrangements
(Living at home versus an assisted living, nursing home etc.)
2. Keep adult children informed
3. Evaluate safety concerns and reduce risks of hospitalization
4. Coordinate and arrange for medical appointments
5. Use select local resources to save time and money
6. Help steer clear of medical emergencies
7. Help pursue previous interests and hobbies
8. Monitor the older adult at home or in long-term care
9. Provide assessments, consultation and ongoing care management around your needs
Important Information About Me
I am insured
My geographical area of practice is Ohio
Why I Became A Professional Health Care Advocate
Bridget developed a wealth of knowledge and resources in the areas of aging due to her 20 years of practice working at two major hospital systems in Cleveland and two of the largest nursing home chains in the country.
Her grandmother lived with her while growing up. As a result, this helped develop a genuine love and appreciation for the elderly. Bridget is passionate about advocating for the rights of older adults.

Studies have shown that living at home is better for the mental health of seniors because they are happier in a familiar environment where they can live independently. When home is no longer the best option, Bridget will help families to find the most appropriate placement with her extensive experience in long-term care.
Bridget's joined the Patient Advocate profession to provide older adults with the resources and knowledge to successfully age at home or transition to another supportive environment. Advocating and creating an individualized care plan is at the very heart of what Bridget does.