Brita Lundberg
MD
Lundberg Health Advocates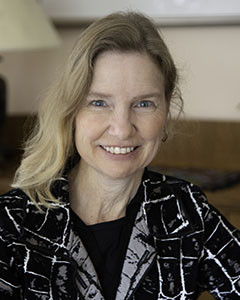 legacy member
Brita Lundberg
MD
Lundberg Health Advocates
Advocate Location
Newton Center , MA 02458
Specialty
Medical Guidance
How I Can Help
Heard of Google maps? Ever wanted that for the medical care system? That's what I do. I help you figure out what's happening, why it's happening and what your options are when you are faced with a complex medical situation.



Support: I support you in the process of seeking a second opinion and help bring you together with top specialists and medical centers;

Knowledge: I review pertinent medical records and help translate them so they are understandable; I help provide you with the most up to date medical research to support you in making decisions knowledgeably. I help explain unclear diagnoses and research new or alternative treatments.

Coordination: I facilitate communication among your health care team and make sure key family members and caregivers are included and working together.
Important Information About Me
I offer TeleAdvocacy Service
I am insured
Why I Became A Professional Health Care Advocate
As an infectious diseases specialist and internist, I have experienced from both sides how complicated the medical system can be. When I stepped away from my clinical practice to care for ailing family members, I discovered a huge need for advocacy. This has led me to advocate for patients with a range of serious illnesses including congestive heart failure, Parkinson's disease, Type 1 diabetes and celiac disease among many other conditions.



A former Assistant Professor in the Infectious Diseases Division at Emory University School of Medicine in Atlanta, I am passionate about helping clients navigate the medical world with better information and greater confidence. My greatest satisfaction lies in helping people find their way through the medical maze so they have a better idea of what to expect and so they have a more complete understanding of their health situation and of the choices before them.