Cathy Abreu
RN
Navita Health Advocates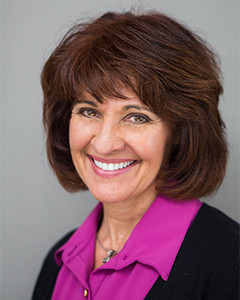 legacy member
Cathy Abreu
RN
Navita Health Advocates
Advocate Location
Easton , PA 18040
Specialty
Medical Guidance
Other Services
Wellness & Lifestyle
How I Can Help
I bring my clients and their families peace of mind by coordinating home care services, managing medications, accompanying them to doctors' appointments, tests and procedures, and helping plan for a safe discharge to home after a hospital stay. My compassion, expertise and attention to detail ensures my clients are living at their highest level of physical and emotional well being and restores balance and harmony to the entire family.
Important Information About Me
Why I Became A Professional Health Care Advocate
Navita Health Advocates was born of two heartfelt needs. Personally, my own parents have chronic medical conditions requiring multiple doctors, medications and treatments. They live over two hours from me, and making myself available to be with them for both routine and emergent medical situations is a near impossibility. Meeting their healthcare needs and ensuring their safety is an ongoing concern. I have first hand experience with how a local professional managing their care alleviates personal stress and sleepless nights,



Second, working as a registered nurse in the hospital and home care settings, I've witnessed patients and their families facing overwhelming obstacles to quality care. Patients in the hospital are often too sick or cognitively impaired to speak for themselves. This often results in lower quality of care from hospital staff and poor communication between patients, their families and their doctors. I've been the floor nurse fielding calls from frantic family members, desperately trying to track down doctors and piece together what's going on with their loved ones' care. In the home care setting I see multiple generations living together, with the sandwich generation struggling to meet the needs of their children and aging parents - all while still working to make ends meet in their own personal and professional lives. A professional patient advocate helps to restore harmony and balance to the entire family.



Herein lies the fuel behind the fire and passion of Navita Health Advocates: To be of service and bring peace of mind to patients and their families during times of increasing healthcare challenges.