Cheryl Scharoun
RN BSN BCPA
Baby Boom Health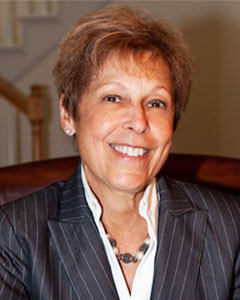 legacy member
Cheryl Scharoun
RN BSN BCPA
Baby Boom Health
Advocate Location
Durham , NC 27713
Specialty
Medical Guidance
Other Services
Wellness & Lifestyle
How I Can Help
Did you ever leave a medical appointment feeling confused and frustrated? My diverse experience in the health care arena allows me to assist you with disease care management, coordinating physician appointments, preparations of those appointments, education on your diagnosis and treatment plan. Since 2003 I have worked in Longterm Care and and Rehabilitation facilities. I can assist with placement in the level of care that is approprate for you or your loved one. If you are aging solo I can assist you. My goal is to help remove the stress and the uncertainity from you and allow you to focus on getting better. A complimentary consultation allows me to customize my services to meet your health care needs. I offer services for all ages. I assist with overseeing the care of your loved one. I will communicate and keep you informed on your loved ones condition and progress. My goal is to remove the frustration and confusion.
Important Information About Me
I offer a FREE Initial Consultation
I am insured
Why I Became A Professional Health Care Advocate
My parents were in the medical field, my father was a physician and my mothAer a RN. When my parents became acutely ill I resigned my position as the Chief Operating Officer of Skilled Nursing Facilities and moved in with my parents until they passed away. My goal was to care for them and honor their health care goals. I had been an RN for over 30 years. I found I too needed support and someone to help alleviate my anxiety and stress. Yes, I did have a great knowledge base for services but what if I did not have that knowledge? My goal was to start my own service offering support, guidance and advocating for the sick. It was very important to me when my parents were sick to honor their wishes. The providers we chose were great to work with, they listened and set up their treatmet plan that aligned with their wishes. With their help I was able to be the daughter and spend quality time with my parents. I have been a private patient advocate for six years and it has been the most rewarding six years of my professional life. I learned a lot from being on the other side and those lessons I have carried with me in my business. I will be there for you when you are in need of quality care.