Christine Caron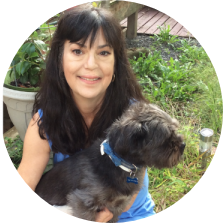 Christine Caron
Advocate Location
Ottawa , AK Ontario K1J 6Z4
Specialty
Survivor Support
Other Services
Medical Guidance
How I Can Help
"Most patients come looking for a peer support approximately six months to a year post discharge. At this point they are usually losing their hair showing signs of cognitive damage and speech problems. These patients are not provided any information at discharge. I found most of my work is explaining to them what post infection actually looks like and what realistic recovery time might be. Many of these people believe that they are losing their minds as nobody appears to be concerned with the symptoms. They are presenting with post discharge.

I have been leading support groups for over five years I believe I know more about postinfectionrecovery than most."
Important Information About Me
I offer TeleAdvocacy Service
My geographical area of practice is Canada USA Australia United Kingdom
My Survivor Support Advocacy Qualifications
I am a survivor of Typhoid fever 1997, Sepsis, Septic Shock 2013 multiple limb amputations organ damage, PTSD
I have been trained and/or certified as a peer mentor.
I am a trained and certified peer, mentor and trainer through the Amputee Coalition of Canada
My background is with an National Research, Council of Canada. I worked in communications and marketing and health and safety.
Why I Became A Professional Health Care Advocate
"I was a runner, single parent of four, very active suddenly taken out with no warning by a reaction to infection I had never heard of, Sepsis. The more I researched the more I realized what happened was not rare as I was told and affects children. I've been advocating since before my discharge.

COVID causes Sepsis…"
Address Line 2 (if applicable)
Eastvale Drive