Corina Savela
BCPA, RG, CDP, LIA, MS, BS
Total Long-Term Care Consultant Services, Inc.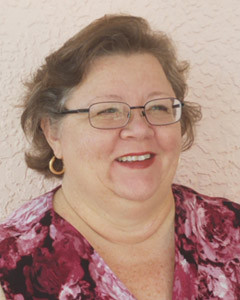 legacy member
Corina Savela
BCPA, RG, CDP, LIA, MS, BS
Total Long-Term Care Consultant Services, Inc.
Advocate Location
Melbourne , FL 32940
Specialty
Medical Guidance
Other Services
Special Care & Aging
How I Can Help
I assist people prepare/plan for Medicare, aging, and retirement. As an Advocate, I review the big picture and find root causes when something is not right with you or your loved one or with one of the systems society functions on.
I listen to your concerns and I find solutions that meet your needs given the resources you have available. I find solutions to long-term care issues and adjust solutions as the situation changes.
Important Information About Me
I offer a FREE Initial Consultation
I offer TeleAdvocacy Service
I am insured
My geographical area of practice is Florida
Why I Became A Professional Health Care Advocate
Even as a child I enjoyed talking with the elderly, listening to the stories, and hearing about history from those that actually lived and saw what was discussed in history books.
My natural problem-solving skills originally used in technology easily translated to the Patient Advocate arena before I even knew what a Patient Advocate was.
I was simply solving the problems that happen as people age. Living in Florida means my community is filled with many seniors disconnected from their families as they 'retired here'.
The changes between 65 and 85 are many and I saw so many individuals floundering and families unaware.
When not working, I volunteered to support those in need in my community, when a career change opportunity came my way I jumped in with both feet 'working my passion'.
As an avid animal lover, I foster animals that needed to be surrendered or removed so the individual (and sometimes the animal) could get care.
I saw the elderly were marginalized by family and society (sometimes being unaware this was even happening), this was so sad to me as I feel all people have value.
Getting lost in the shuffle of life, the professional medical system, remote or disconnected families, seniors flounder unnecessarily and are taken advantage of.
Simple support to fill the gaps in life can make a huge difference in the quality, if not the quantity of life.
The more I interacted with the elderly the more I saw how the decisions made earlier in retirement had impacted their final years hence my passion for my aging/retirement planning focus for those preparing for retirement.