Debby Deutsch
BCPA
Patient Care Partners LLC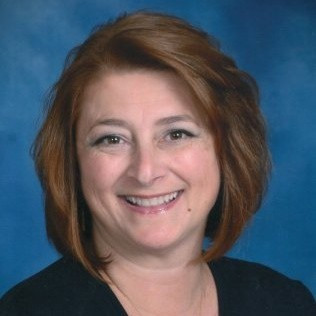 legacy member
Debby Deutsch
BCPA
Patient Care Partners LLC
Advocate Location
Madison , WI 53705
Specialty
Medical Guidance
Other Services
Special Care & Aging
How I Can Help
My private patient advocacy firm, Patient Care Partners, has a strong team of Nurse Advocates, Case Managers, and Medical Billing Advocates.

We have a broad range of advocacy experience, helping many individuals throughout Wisconsin and the US, with pediatric through geriatric cases. We have successfully implemented telemedicine capabilities, driven by the current COVID-19 pandemic. We have helped support patient and families with complex advocacy issues in several states including Minnesota, Wisconsin, Illinois, Ohio and Texas.

Some specific issues that we have helped with:

Transition to senior care facilities, and rehab support, home care, palliative care, hospice care, memory and/or longterm care - pivoting as necessary to meet evolving needs.

Significant experience with cancer-specific diagnoses and oncology treatment plans, possible pivots with hospitalizations, rehab, home care, palliative and hospice support, and end of life support.

Researching rare diseases, obtaining second opinions, research regarding diagnosis and/or clinical trials.

Medical billing advocacy - rectifying billing errors, negotiating medical debt, arbitrating medical insurances disputes and appeals.

Our team also has extensive experience in helping folks age in place, identifying possible additional sports as needed, and transitioning when necessary from home to assisted living or longterm care facilities.

We are particularly experienced in working with adult kids who are overwhelmed, physically and emotionally exhausted, not geographically nearby, unsure of how systems work, care coverage through Medicare, Medicaid or private insurance. We reduce the stress placed on them as they manage family and careers while trying to assist loved ones receive the care and attention they need.

We work with patients and their families in facilitating Advanced Directives, focusing on extensive family conversations.

We have professional grief support capabilities to guide families after the loss of loved ones.

Based in Madison, WI but our telemedicine and virtual options have helped patients and families throughout the US since 2016.
Important Information About Me
I offer a FREE Initial Consultation
I offer TeleAdvocacy Service
I am insured
My geographical area of practice is Madison and Milwaukee WI, Chicago IL and throughout the US
Why I Became A Professional Health Care Advocate
I have a long personal history as a hospital chaplain and a hospice worker. This work illuminated some patients who 'fell through the cracks' - not necessarily through the fault of one person, but rather due to deficits within our healthcare system. When this affected my immediate family, I wondered how I - as only one person - might make a difference, even if it led to helping only one individual. Truly, this has continued to fuel my work.

I have built a strong team that includes registered nurses (each with 30+ years of experience), case management, and medical billing advocates. It is an honor for my team and I to serve patients and families as independent Patient Advocates.