Deborah Brown
MA, CMC
Senior Planning Services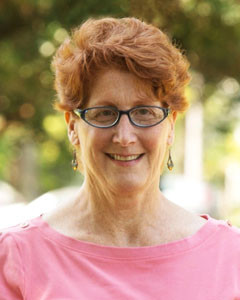 legacy member
Deborah Brown
MA, CMC
Senior Planning Services
Advocate Location
Santa Barbara , CA 93101
Specialty
Special Care & Aging
Other Services
Wellness & Lifestyle
How I Can Help
For the past 20 years I have worked as a Care Manager for Senior Planning Services in Santa Barbara California. As a Care Manager I work closely with clients and families, doctors, allied health personnel and the legal/financial community to advocate for the client regarding health and social concerns and help the client follow through with treatment plans and community referrals. In addition, I work with insurance companies to assure application of plan benefits and coverage for treatments, provide community resource referrals, assistance in hiring and supervising caregivers in the home, assistance in locating alternative residential or skilled care facilities and I coach family and caregiver for the client's care needs. I have extensive experience working with people with dementia, stroke and other debilitating conditions as well as mental illness and developmental disabilities.
Important Information About Me
Why I Became A Professional Health Care Advocate
In college, I studied to be a Speech Pathologist and then worked for over 20 years in hospitals, out patient clinics and home health settings with adults. I enjoyed working with both the client and family in solving problems and teaching clients to adapt and manage their health challenges. I became a care manager 20 years ago to work with clients using a more holistic approach to health, social, legal, financial and spiritual concerns.



I have enjoyed my time helping families facing care dilemmas with elderly parents, obtaining long term care insurance coverage for client care, securing veteran's benefits to pay for care facilities and other care needs and making sure that clients are safe and cared for in their homes if they choose to age in place.