Donna Smith
BCPA
Capitol Healthcare Advocates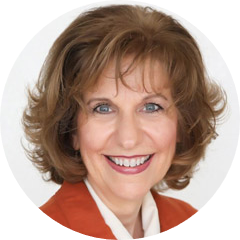 legacy member
Donna Smith
BCPA
Capitol Healthcare Advocates
Advocate Location
Roseville , CA 95601
Specialty
Medical Guidance
Other Services
Insurance & Billing
How I Can Help
We relieve the burdens of fighting complex insurance and healthcare systems by researching insurance bills and negotiating settlements whenever possible, negotiating with insurance companies for service authorizations, and filing appeals for denied services. We accompany clients to medical visits to help insure they receive answers necessary to make informed healthcare decisions.
Important Information About Me
Why I Became A Professional Health Care Advocate
When I was four years old, my life was saved by a highly-skilled surgeon, who repaired my complex congenital heart defect. Insurance saved my parents from financial hardships by paying most of the costs. The year was 1960. A lot has changed since then.



During my 30 years managing health insurance plans for employees of small and large employers, I saw the negative impact that increased plan costs and complexity had on the people they were supposed to protect. I became an advocate for people trying to get care from convoluted medical systems and fighting to correct insurance bills. I was privileged to see how people's lives could be improved when they were able to access medical care and receive proper insurance benefits.



Those skills came in handy as my parents began to age. They had neither the strength nor knowledge to navigate, and sometimes fight with, the insurance companies and healthcare systems. I gladly did it for them. But I wondered what happened to people who didn't have someone to help them. That's when I decided to pair my personal and professional experience to create a healthcare advocacy business that would relieve insurance and healthcare system burdens for patients and their loved ones.