Pat Collins
B.S. Pharmacy
Empowering Health Options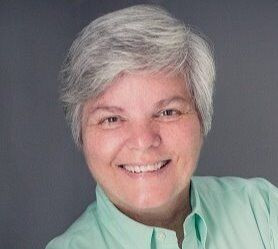 Pat Collins
B.S. Pharmacy
Empowering Health Options
Advocate Location
Maryville , TN 37801
Specialty
Medical Guidance
How I Can Help
1. Important Information Binder with fillable forms and checklists
2. Genetiics (Pharmacogenomic) testing for Medications - Will work, Won't work,
3. Individualized research, reports and support for the best quality of life possible for the client and the family.

Let's have a conversation. I won't know if I can help, unless we talk about your situation and needs. If I can help, I will let your know and if I am not the one for you, I will help you find the one that you need. There is no charge for this 15 minute talk.

If you are an adult child thrust in a caregiver role, you do need help with a plan of action. Information that you can access when you need it. It is stressful. You will feel like a piece of taffy being pulled in many different directions by many different people and other responsibilities.

When we are overly stressed, we cannot make the best decisions. There is not always a best decision, sometimes it is the decision that you will regret the least making.
Important Information About Me
I offer a FREE Initial Consultation
I offer TeleAdvocacy Service
My geographical area of practice is Throughout the United States
Why I Became A Professional Health Care Advocate
I was working 12 hour shifts at the pharmacy and I had three boys at home. My mom had MS, and was dong well, she could not longer walk, but she was okay otherwise. Then, her kidneys shut down and all hell broke loose. She was placed in critical care and we could visit 15 minutes every four hours. It was my dad, brother and me. My mom did not make it, she coded and I was the one that told them to stop CPR, she had had enough. That sucked. I believe her kidneys shut down due to one or both medications for arthritis that were pulled by the FDA. My mom was 65.

I don't want anyone else to have to go through that.

It is hard. It is stressful. You do want the best for them. I get it. What are your options, how can we alleviate some of the stress to allow you to become a better manager of your loved ones health care?

You will have feelings of frustration, anger, sadness, hate. It really isn't at the person, it is the situation. Yes, you are smart and you can do your job in your sleep...but this...? You wonder why you cannot handle it in the same way as you "usually" do? This is not your area of expertise. I can print things off all day long about plumbing, have all of the information, but, I do not know how to apply the information, or even if it is true and good information. It is not my area of expertise.

My area of expertise is in figuring out what in the hell is going on. What is working and what is not working. What do we need to tell our doctor? What tests do we need to run? What can you do at home to have a better quality of life?

My promises to you. I do not sugar coat things. I will tell you what is happening and what you may be facing in the future. It may not be pleasant and you do need to be prepared. I use my experience, my knowledge and my research to find the best possible options for you. It is called the practice of medicine...there are No absolutes. I will use science based information. Sometimes we will have to try a few things to see what works and what doesn't. People are unique and there is no one size fits all.