Erin Kershaw
RN, BSN, MSA, CMC
Brandywine Elder Care Management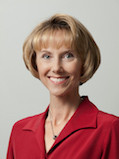 Erin Kershaw
RN, BSN, MSA, CMC
Brandywine Elder Care Management
Advocate Location
Chadds Ford , PA 19317
Specialty
Medical Guidance
Other Services
Special Care & Aging
How I Can Help
I serve as a guide and advocate for families who are caring for older loved ones. I help clients and their family members understand the costs, quality, and availability of resources in our community. With a comprehensive approach, I assist clients in attaining their maximum functional potential in a cost-effective way that addresses not only the current issues and concerns, but look ahead to what may come down the road. As a nurse I can also help coordinate medical care and provide medication management.
Important Information About Me
I offer a FREE Initial Consultation
I offer TeleAdvocacy Service
I am insured
My geographical area of practice is Chester, Delaware and Montgomery Counties in PA
Why I Became A Professional Health Care Advocate
I know the challenges of caring for aging loved ones. In fact, some clients refer to me as a "rented daughter with expertise." This is because I spent years helping my parents as they navigated medical appointments and living arrangements for my grandmother who lived out of state. I helped with remote coordination of care by local providers to ultimately address end-of-life care needs. I'd worked as a nurse for years, but wanted specialized education related to caring for seniors so I pursued a Master's degree and started a business providing the kind of expertise and advice we'd wished we'd had when helping my grandmother.