Melanie Hankinson
LPTA, CSA, BCPA
IKOR of Columbus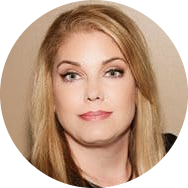 Melanie Hankinson
LPTA, CSA, BCPA
IKOR of Columbus
Advocate Location
Dublin , OH 43016
Specialty
Medical Guidance
Other Services
Special Care & Aging
How I Can Help
Helping Bridge the Gap Through Patient Advocacy & Life Care Management in Columbus
Welcome to IKOR of Columbus. Since 2016, we have been helping individuals, families, and professionals across the Columbus area manage the complexities of life. As experienced life care managers, we are experts at navigating life's transitions; skilled at advocating for our client's needs, and we possess a thorough understanding of the resources available to help seniors and individuals with disabilities live a full life.

What is Life Care Management?
A life care manager is someone who is "in your corner" providing you with expert advice and guidance. Your life care manager is your partner, helping you navigate difficult decisions and ready to speak up on your behalf when your voice isn't being heard.
Important Information About Me
I offer a FREE Initial Consultation
I offer TeleAdvocacy Service
I am insured
My geographical area of practice is greater Columbus area
Why I Became A Professional Health Care Advocate
I didn't fill fulfilled and decided to begin a patient advocacy journey in 2016 that is how IKOR of Columbus came to fruition