Dr Jason Amich
DHSc
MedOps Health Sciences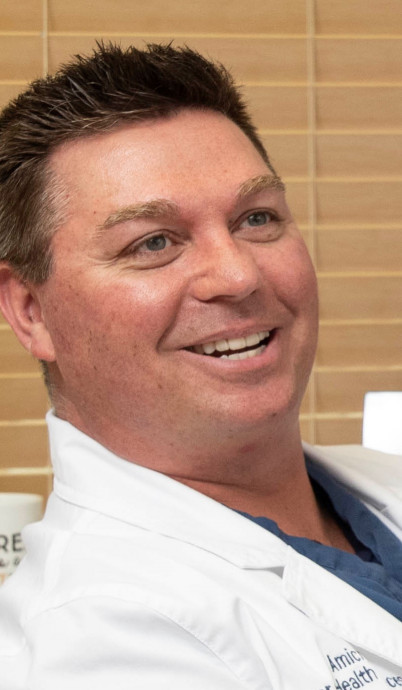 Dr Jason Amich
DHSc
MedOps Health Sciences
Advocate Location
Noblesville , IN 46060
Specialty
Medical Guidance
Other Services
Wellness & Lifestyle
How I Can Help
Patients and their families are often thrust into the health care system with little to no warning. They are barraged with words they don't understand. Care givers and clinicians often rush in and out of the room with hurried explanations and conflicting information. I have seen this first hand with my own loved ones. I know how tragic, stressful, and confusing getting care can be. Having a knowledgeable advocate on your side can help to clarify and navigate stressful healthcare experiences.
Important Information About Me
My geographical area of practice is Indianapolis, Indiana
Why I Became A Professional Health Care Advocate
My wife's grandfather was admitted to my own hospital after a bought of pneumonia. Prior to this, he was a healthy, active senior. I stopped in to check on him a couple of times and to visit with grandma. It became very clear, very fast that she wasn't completely aware of what was going on with him. Family would call me with lots of questions and often conflicting information. "He is getting a lung scan later today," says one. "The nurse said his lung scan from yesterday was normal, and needs a heart catheterization later today," says another-- on the same day. "The nephrologist says that he needs to stop XYZ medication, but the cardiologist says that he needs to increase his dose of XYZ medication."

I realized how broken the communication is in hospital settings. I saw first hand how multiple specialists would have differing opinions and nursing staff would have various explanations about what care and procedures he was getting or has had. I stepped in and made sure that I was present for every doctor visit. I reviewed their orders with the nursing staff and made sure that tests, medications, and treatments were happening as ordered and scheduled.

I was shocked how often treatments were missed, medications were delayed or missed, and how much stress this puts on the patient and their family. I've advocated for other friends and family over the years. As an integrative and functional medicine consultant in a private practice, I continue to advocate for patients at all levels of the healthcare system.