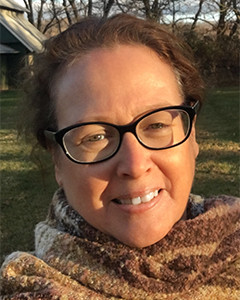 legacy member
Jacqueline O'Doherty
Advocate Location
Califon , NJ 07830
Specialty
Medical Guidance
Other Services
Wellness & Lifestyle
How I Can Help
Health Care Connect's Board Certified Patient Advocates guides patients through the complex intricacies of our healthcare system. We work exclusively for you, protecting your rights.





We coordinate care so all the caregivers are on the same page and know exactly what is going on with the patient. HCC ensures your loved one gets the health care they need and deserve throughout the medical continuum.



Our skilled patient advocates assist with discharge planning, home healthcare, assisted living, nursing home placement and geriatric services. For long distance caregivers we are your "feet on the ground" overseeing your loved ones care.



Whether you are a long distance caregiver or a member of the sandwich generation, squeezed between your parents and your children, our patient advocates and geriatric care managers provide ongoing support.



Health Care Connect's patient advocates researches disease and illness, we find you the specialists you need and then navigate the healthcare system with you, from beginning to end, guiding you each step of the way, making certain your questions are answered, your concerns addressed and your healthcare needs are met.



Services include:



Initial Assessment

Care Plan

Care Coordination (among all health care providers, from physicians to home health aides)

Locate Specialist

Promote Patient Centered Care

Clarify diagnosis and treatment options

Research illness

Care Management

Discharge Planning

Geriatric Care Management

Acute and Sub-acute Placement Services

In Home Placement Services

Assisted Living Placement Services

Skilled Nursing Placement Services

Monitor and oversee care; adjusting plan as needs change

Refer to trusted resources in the community
Important Information About Me
I am insured
My geographical area of practice is New Jersey and New York
Why I Became A Professional Health Care Advocate
A pioneer Patient Advocate, founder of Health Care Connect, and am a certified patient advocate first through the Alpus Program at the University of Miami in 2010, and then the national credentialing exam in 2018.



I came into patient advocacy after spending 18 years in the medical device industry, calling on various hospital departments ranging from the O.R. where I taught surgeons how to use products during laparscopic surgery, to the Cardiac Catheterization Lab, Interventional Radiology, Nephrology, NICU, ICU, Vascular Surgery, Thoracic Surgery, General Surgery and Infectious Disease, in addition to the Pulmonary, Urology and OB/GYN Departments. I also worked with Hackensack University Medical Center on Laboratory outreach.



This wealth of experience provided me with the ability to understand firsthand the difficulties patients encounter when traveling the healthcare system and the skills needed to resolve those issues. The lack of communication and coordination throughout the medical continuum frustrates and overwhelms patients and their loved one.

I know how to penetrate the healthcare maze and guide the patient through the obstacles created by our complex and fragmented healthcare system.