Jennifer Vollrath-Grosam
BS, DC, BCPA
Lighthouse Health Advocacy, LLC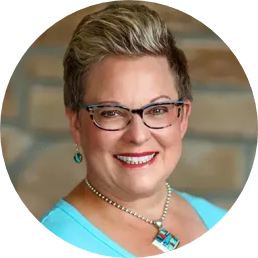 Jennifer Vollrath-Grosam
BS, DC, BCPA
Lighthouse Health Advocacy, LLC
Advocate Location
Green Bay , WI 54303
Specialty
Medical Guidance
Other Services
Medical Guidance
How I Can Help
I focus my Health Advocacy in the field of Medical Navigation. With 27 years experience treating patients, I have knowledge about our local healthcare systems that allows me to assist my clients coordinate care and develop improved relationships with their medical team. I understand how to properly utilize health insurance, appeal insurance decisions, get appropriate second (or third) opinions. Thoroughly reviewing medical records is an interest of mine. I love to research diagnoses and appropriate treatment protocols based on my clients clinical presentation. I know how important it is to be an informed patient. I enjoy helping my clients be prepared for their upcoming appointments, procedures and discharges.
Important Information About Me
I am insured
My geographical area of practice is Northeast Wisconsin
Why I Became A Professional Health Care Advocate
I advocated for my patients for my entire career as a chiropractor. In November 2019, I myself became critically ill. If I had not advocated for myself I would not be here today. My illness forced me to leave my beloved career. However, I still have a passion for helping others with their healthcare needs. I made the decision to use my knowledge and skills in a new way by opening Lighthouse Health Advocacy, LLC in June 2021.