Jerilyn Arneson
PharmD, BCOP
AltruMed Consulting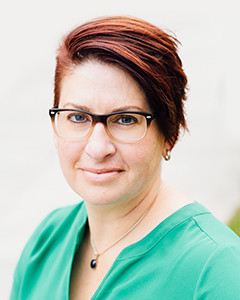 legacy member
Jerilyn Arneson
PharmD, BCOP
AltruMed Consulting
Advocate Location
Chesepeak , VA 23320
Specialty
Insurance & Billing
Other Services
Medical Guidance
How I Can Help
I'm able to review medical bills, access any programs for medication patient assistance, and ensure all billing errors are corrected. I will follow up to ensure the claim has been resubmitted to the insurance company and properly paid. I also have extensive experience in writing appeal letters for all types of insurance plans. If I'm able to reduce the medical bill, but a remaining balance still exists, I will research and assist in applying for hospital charity programs. Finally, if all potential avenues have been exhausted, I will work with the hospitals' or medical offices' billing department to attempt to negotiate a lower bill and to set up a payment plan that will fit within your budget.
Important Information About Me
Why I Became A Professional Health Care Advocate
I decided to leave my job as a pharmacist after starting a Patient Assistance Program at a large health care system. I found that the hospital was unaware of all of the existing resources available to patients for the medications that continue to increase in price. People were referring patients to me who were hundreds of thousands of dollars in debt. I learned how to access various pharmaceutical company assistance programs in addition to independent foundations. Through this program, I learned how to read medical bills and medical coding and started detecting countless billing errors and then had them corrected. I also found that almost none of the hospitals' employees or patients were ever aware or offered assistance through the hospital charity programs. Appeal letters were never written because the physicians didn't have time which lead me to review the very specific insurance policies in order to have physicians correct their documentation or submit missing info in order to overturn that denial. I never expected to be exposed to this side of health care or to learn these specific skills, but now that I have, I feel an obligation to help as many patients as possible get affordable access to the healthcare they need and deserve.