Judith Toth-West
RN, PhD, CCCTM, CCM, CPHQ, BCPA
Care Excellence Institute LLC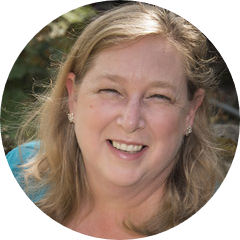 legacy member
Judith Toth-West
RN, PhD, CCCTM, CCM, CPHQ, BCPA
Care Excellence Institute LLC
Advocate Location
Longview , WA 98632
Specialty
Medical Guidance
How I Can Help
Care Excellence Institute believes that all people should receive safe, person-centered high-quality healthcare. To this aim, we provide education, training, coaching and consulting for healthcare practitioners and organizations in healthcare advocacy for the benefit of patients, their families, and caregivers. We value integrity, transparency, accountability, and professionalism.
Important Information About Me
I am insured
My geographical area of practice is United States
Why I Became A Professional Health Care Advocate
I and many of my loved ones have been the victim of medical errors and medical injury. My youngest daughter spent the first month of her life in the hospital because I was not given necessary antibiotics while in labor and her right lung collapsed minutes after birth.



At the time, I was uneducated and had no idea this was the issue. I trusted my healthcare team and was puzzled when they kept apologizing. Now I know it is because they did not want me to pursue legal action.



While I was in nursing school my mother was diagnosed with breast cancer. She subsequently died because her healthcare team did not follow the standard guidelines for treatment following a double mastectomy. She was 67.



In 2012, as I was studying for my PhD, my father was diagnosed with bi-phenotype leukemia. He was admitted to a "U.S. News and World Reports Top Hospital" but even so, there were many terrible experiences. One of the worst incidents happened in the Intensive Care Unit. At about 11 pm, they decided this was the time to have two residents put in a dialysis shunt. I insisted that the attending physician be present and that I stay in the room, and thank goodness I did. Not only did they make a significant procedural error, but during the procedure, they kept referring to my father as "Mr. Peterson." My father's name was Toth. When I corrected them they laughed. This is one of his last memories before his death was hastened by poor care he received at one of the nation's "best" hospitals.



This is not new. An average of 195,000 people in the USA die due to potentially preventable in-hospital medical errors every year (some estimate this number as high as 440,000). That is the "equivalent of 390 jumbo jets full of people dying each year" (Medical News Today, 2004). If over seven jets crashed a week, would we be so complacent?



I started Care Excellence Institute because as a nurse it is my duty to advocate for patients. Patients should not be dying at this alarming rate and we in the medical field need to take accountability and stop this madness. We need to advocate for safe, high-quality patient care in and out of the hospital.



I know what it's like to care deeply about your patients but not have the resources or support to advocate for patients with the best of your ability. I was frustrated and underwhelmed by "quality improvement efforts." At times I questioned whether it was possible to make a difference in the environment I found myself in.



The great news is we CAN make a difference!



If you are a person with a passion for patient advocacy and want to become board certified, Care Excellence Institute is your partner.



If you are interested in providing safe, high-quality health care in your facility or practice, Care Excellence Institute is your partner.



If you want to learn more about healthcare quality improvement, Care Excellence Institute is your partner.



If you have staff who need coaching to create a culture of safety, quality, and person-centeredness, Care Excellence Institute is your partner.



If you need a consultant who can help you improve patient safety and quality for your organization, Care Excellence Institute is your partner.



Together we can improve healthcare quality and prevent unnecessary death and harm.