Karen Leitson
RN, MPH, MS
Personalized Healthcare Advocacy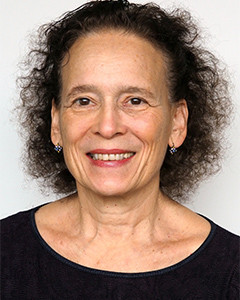 legacy member
Karen Leitson
RN, MPH, MS
Personalized Healthcare Advocacy
Advocate Location
White Plains , NY 10606
Specialty
Medical Guidance
How I Can Help
When you or a loved one faces an illness or a troubling medical question, navigating the healthcare system can be a significant challenge. From understanding a diagnosis to finding the most appropriate provider, from untangling complicated medical information to choosing a treatment option, a healthcare advocate may be able to help you. With over thirty years of professional and personal experience addressing these kinds of questions, I know how to navigate the medical system. I can assist you and your family in making your own decisions about how to manage your medical issues.



I am a registered nurse with master's degrees in public health and bioethics. I have directed health clinics housed in major hospitals, enabled patients to access the health care they need, and - perhaps most importantly - helped friends and family members manage life threatening illnesses. I know how it feels to face a distressing health problem.



Please e-mail me at PersonalizedHealthcareAdvocacy@gmail.com or call me at 914 907-0444, if you're interested in learning more about how we can work together.
Important Information About Me
I offer a FREE Initial Consultation
I offer TeleAdvocacy Service
I am insured
My geographical area of practice is New York, New Jersey, Connecticut and Nationwide
Why I Became A Professional Health Care Advocate
My infant daughter was diagnosed with a life-threatening immune deficiency. She was hospitalized for many years and underwent three bone marrow transplants. I learned to advocate for my daughter as well as my family.