Karen Mercereau
RN, iRNPA
RN Patient Advocates, PLLC/Medication Safety Program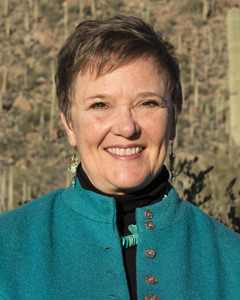 legacy member
Karen Mercereau
RN, iRNPA
RN Patient Advocates, PLLC/Medication Safety Program
Advocate Location
Princeton Junction , NJ 08550
Specialty
Medical Guidance
Other Services
Survivor Support
How I Can Help
I provide a half-hour mentoring session free of charge. Please email me at karen@patientadvocates.com.
CLINICAL PATIENT ADVOCATE including advanced medical sciences- As an independent RN Patient Advocate (iRNPA), I empower people in their healthcare through Advocacy, Education, and Guidance throughout the healthcare system. Education is the central tenet of my service. Understanding what is happening in your body is critical to obtaining the best options for the most positive health outcomes.

I assist people in understanding their clinical conditions and ensure that the most appropriate diagnostic and therapeutic choices are made by the best medical teams prepared to address those clinical conditions. I guide people through the maze of the healthcare system in order that they can obtain the most appropriate and helpful medical care possible. I advocate on people's behalves with their healthcare providers and also teach them techniques to advocate on their own behalf.

My services include a strong knowledge base in conventional medicine, Integrative and Functional Medicine paradigms, Systems Biology (the scientific understanding of the interconnectivity of all parts of the body), and the Human Microbiome. All scientific evidence and options are presented.
MEDICATION SAFETY PROGRAM - this is a new service to protect you from pharmaceutical harm if you are taking more than one medication. Harvard and johns Hopkins both agree that pharmaceuticals are the 4th leading cause of death in the US - prior to COVID. Learn how to protect yourself from dangerous side effects/warnings/precautions/ interactions.
Important Information About Me
I offer a FREE Initial Consultation
I offer TeleAdvocacy Service
My geographical area of practice is National
My Survivor Support Advocacy Qualifications
I am a survivor of concussion, clinical depression, suicide risk
I have been trained and/or certified as a peer mentor.
I am an independent RN Patient Advocate well practiced as a peer Mentor with hundreds of persons with health issues with whom I have advocated, taught and guided on their behalf. I also serve as Mentor for hundreds of RN Patient Advocates across the country.
I was diagnosed with severe clinical depression as I was in the middle of perimenopause, becoming a suicide risk. Working with 2 psychiatrists, I was admitted to a psychiatric hospital 3 times and was on several medications.
In one meeting with my primary psychiatrist, she looked directly at me and said "Karen, you are mentally ill". Shocked me. Brought to mind that mental illness was a genetic inheritance on my father's side of the family. Looking back, I was able to see that the symptoms of clinical depression started when I was 13 though I had no treatment and it was not disabling at that time.
Once I was able to accept this diagnosis, I was able to begin to heal and worked with several supporting family/friends/physicians. Within several months, the "black hole" began to recede and I was - step by step - able to begin my life again.
Without this acceptance and my ability to work creatively from that time forward, I do not think I would have survived.
The depression remains, but I have learned how to cope and have been very inventive and creative since that healing. Sometimes on a medication, usually not. Supplements are helpful as are my daily work habits.
Why I Became A Professional Health Care Advocate
In 2002, after 34 years of working in many capacities as a clinical RN and educator, I decided to directly address the worsening state of the healthcare system and the increasingly difficult path patients had to take to obtain their healthcare.

After reading every available national study about the widening gaps in the system, I learned that the situation was much more dire than I had suspected. It made great sense to me that what people could most benefit from was the advocacy services of a highly-skilled, experienced clinical RN. As there was no model to follow or class to teach me, I decided to forge ahead and create a model of independent RN Patient Advocacy. Practicing solo for 7 years, the RN Patient Advocacy Process evolved and is still the most advanced RN based advocacy process in the nation. I continue to work with clients locally and nationally.

Working as an independent RN Patient Advocate is my own passion and the most highly gratifying role I have had in my decades of working as an RN.
Also, current research from Harvard and Johns Hopkins demonstrates that pharmaceuticals are the 4TH LEADING CAUSE OF DEATH IN THE US - prior to COVID. Therefore, I have begun the MEDICATION SAFETY PROGRAM to teach people how best to protect themselves from harmful side effects/interactions of their medications and supplements.