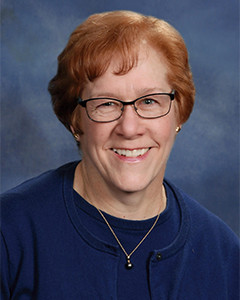 legacy member
Kathleen Lipscomb
Advocate Location
Lincolnwood , IL 60712
Specialty
Insurance & Billing
Other Services
Medical Guidance
How I Can Help
Using my extensive personal knowledge of the healthcare industry to assist families and individuals through the often confusing and overwhelming medical care system. Services include:

* Reviewing, coordinating and organizing medical bills and related paperwork, including third party benefits & payments

*Assisting patients and their families understand the coverage options in which they are currently enrolled or which are available to them

*Providing guidance in assessing post-hospitalization options (home care, assisted living, nursing home)

*Preparing personal healthcare documentation, including prescription & medical provider information

As an unbiased third party I can help eliminate some of the family stresses of dealing with financial & family issues such as: caring for elderly family members, families geographically distant trying to care for an ailing relative, families caring for individuals with special needs or chronic illness.

I can successfully interpret the technical terminology & confusing paperwork associated with patient care so that it is understandable to patients and their families.
Important Information About Me
I offer a FREE Initial Consultation
I am insured
Why I Became A Professional Health Care Advocate
My career in health care administration was spent in explaining the confusing terminology to patients and their families, negotiating on behalf of the client with private insurance companies, Medicare, and Medicaid, as well as creating benefit programs for corporate clients.

I have personally experienced the often overwhelming health care system as a patient and with family members who were unable to represent themselves.

During the stressful and confusing times of being a patient in the health care system, it is important to know that someone is on your side: representing you and your wishes, able to explain in terminology you understand, what is happening, why it is happening, and what questions to ask, and offering assistance in settling billing matters which appear to be in error.

-Very comfortable dealing with multi-cultural environments

-Experienced in appealing insurance decisions and negotiating with hospital billing departments