Kathleen McMillan
PharmD, BCPA
Be Resilient, LLC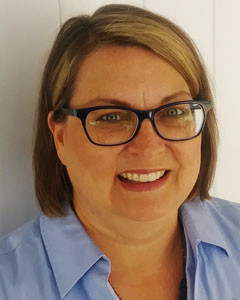 legacy member
Kathleen McMillan
PharmD, BCPA
Be Resilient, LLC
Advocate Location
Fort Myers Beach , FL 33932
Specialty
Medical Guidance
How I Can Help
I assess each client/patient's needs by carefully listening to their current health situation (including those who are healthy and intend to stay this way as long as possible), addressing their current and ongoing needs promptly, and walking beside them on any and all healthcare adventures they deem desirable. This includes helping clients gather their medical records and explaining to them why this is crucial, teaching clients about user-friendly apps to track appointments, providers, medications and self-monitoring, and explaining medical terminology and treatment options so that client/patients are informed and equipped to make their own decisions.
Important Information About Me
Why I Became A Professional Health Care Advocate
About 8 months after I graduated from pharmacy school, my mother was diagnosed with stage 3c ovarian cancer. Thank goodness I had that medical training before helping her to navigate the diagnosis, surgery, chemotherapy, side effects and emotional rollercoaster to follow. Over our seven subsequent years together, Mom taught me how to be her patient advocate during the good times and the bad. Mom was a very intelligent, tenacious, thorough and resourceful person (a highly educated reference librarian), yet she was no match for the health care system all by herself (especially when she was in a weakened state due to the disease or treatment). Modern medicine in the form of skillful caring providers and scientific breakthroughs is breathtaking. The current healthcare system that we find ourselves in can make it difficult and dangerous to access. If someone as smart and strong as my Mom needed and benefitted from a patient advocate, then what about those who have less knowledge, strength and tenacity? These patients need those of us who have been in the trenches before.