Ken Noble McKim
BCPA
Noble Patient Advocacy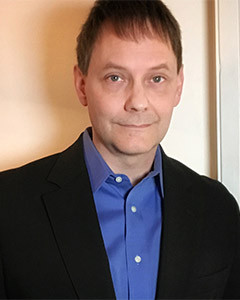 legacy member
Ken Noble McKim
BCPA
Noble Patient Advocacy
Advocate Location
Reno , NV 89509
Specialty
Medical Guidance
Other Services
Special Care & Aging
How I Can Help
I am starting Noble Patient Advocacy to help make health care personal again. I will be there for you or your loved ones to ensure that your medical questions are answered, and that you are treated with respect and compassion throughout all your interactions with the health care community.



Health Care Liaison

I will check on your loved ones in retirement communities, assisted living centers, nursing facilities and hospitals and act as your health care liaison to relay information on their health status and plan of care to you.



Health Care Record Consolidation

Perfect for consolidating your medical records for your existing doctors, or for when you're ready to find a new doctor. Includes the following:



Collect and compile your medical records with an easy to read summary

Current medication and dosage list

Current providers' contact information



Doctor Visit Prep & Recap

I'll meet with you before your appointment to go over key items you want to bring to your doctor's attention, questions you need answered, etc. During the appointment I will take detailed notes which I will use to provide you with a post-visit summary so that you have all of the vital information about your ongoing treatment. I'll even take you to drop off your prescriptions if needed.



Chronic Illness Research/Other Research

There is quite a bit of information on the Internet; not all of it is reliable. I will prepare a primer for you on your specific condition(s) using respected medical sources, and even refer you other services that you may need that are beyond the scope of what I do.
Important Information About Me
Why I Became A Professional Health Care Advocate
Health care has become impersonal. That's a big problem, since the field of medicine is one that demands empathy and compassion in order to achieve a positive outcome for the patient/customer. I have seen this first-hand with what my wife has gone through trying to manage her Crohn's Disease.



Doctors are in a hurry because they are overbooked. Many patients attend their appointments alone because the current economic landscape does not provide their caregivers time off to accompany them. Just trying to investigate a billing error can take hours, if not days of repetitive faxing, emailing and phone calls, much of which has to be accomplished during business hours.



I'm starting Noble Patient Advocacy because I want to take on some of that burden for my clients. I want to build stronger lines of communication between patients and their medical teams through better organization, better appointment outcomes and improved understanding of next steps in a patients treatment plans.