Kenneth Klein
BCPA, J.D.
Human Health Advocates,LLC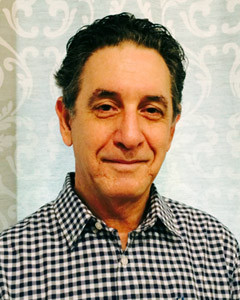 legacy member
Kenneth Klein
BCPA, J.D.
Human Health Advocates,LLC
Advocate Location
Boca Raton , FL 33431
Specialty
Insurance & Billing
How I Can Help
Human Health Advocates is the premier advocacy firm in Florida for negotiating medical debt reduction.We conduct review of invoices, and engage in reconciliation via correction of errors,seeking to enforce rights of coverage under insurance policies, and negotiating with providers. In addition to dealing with numerous hospitals, surgeons, and other providers, we carefully review health insurance policies to determine the availability of coverage. When adverse insurance decisions occur we frequently seek reconsideration and/or prepare appeals on behalf of our clients. As well, we prepare appeals for long-term care policy denials.We work with Probate Estates, as well;seeking to reduce claims involving medical debt. We are strong believers in preventative planning--going through one's coverage, helping determine where to have scheduled procedures, and negotiating reduced self-pay rates.



We also work with uninsured and under insured patients.

My background as a commercial litigator and State-Certified Mediator allowed me to cultivate strong analytical and negotiating skills.


Human Health Advocates has achieved consistently favorable results. We have appeared on CBS and NPR, as well as in The Sun Sentinel, The Miami Herald, The Kiplinger Report, Becker's Hospital Report,and several other print publications. See our testimonials, Google,and BBB reviews. I believe that there are five stages of sickness: 1)Become ill;2)Diagnose illness;3)Treat illness;4)Recuperate;5)Go to Billing and Insurance Hell. We can help you avoid that, or if you are already there,work through it to identify the available pathway(s) to the most favorable outcome. We are here to help.
Important Information About Me
I offer TeleAdvocacy Service
I am insured
My geographical area of practice is National
Why I Became A Professional Health Care Advocate
After moving from Florida to Oregon in 2009 with the intention of retiring, I gave up my law license(never intending to return to Florida--nor practicing law again). I had no idea what a patient advocate was or did. Thereafter, both my mother and my wife's mother were diagnosed with Alzheimer's. We returned to Florida in 2014.Within a few months, I had the first of a series of four TIA's,over the course of a year. which gave me substantial exposure to the hospital/insurance billing quagmire. I received a $15,000 bill from a Tenet Hospital for "excess charges" it sought to collect on top of payments from my in-network insurer.($42,000 for use of a room for two hours and a few hours in recovery). After dealing with both hospital and insurance personnel for 6 months, the hospital eventually capitulated. I had gotten a glimpse of the belly of the beast.I helped a few relatives and friends with medical billing and insurance issues--and knew what I wanted to do for my next career. Helping a patient and their family work through crippling medical debt is incredibly meaningful and rewarding.I love what I do.