Kimberly Rowell
RN, CCM, BCPA
Peak Patient Advocacy & Consulting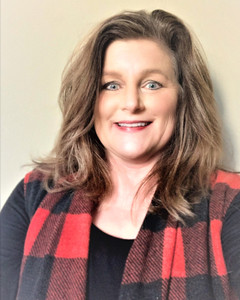 legacy member
Kimberly Rowell
RN, CCM, BCPA
Peak Patient Advocacy & Consulting
Advocate Location
Stanfield , NC 28163-0657
Specialty
Medical Guidance
Other Services
Insurance & Billing
How I Can Help
My passion is to assist patients & families with complex health needs. Peak Patient Advocacy & Consulting can help you understand your treatment options in simple terms. Insurance companies are increasingly denying coverage for diagnostics, medications, procedures & surgeries. We can quickly intervene on your behalf and determine if a reconsideration or appeal might be appropriate.

We can help you gather and sort your medical records and turn them into a useful tool for you or your family member. We can help you gather information on treatment options or alternatives from the appropriate sources in a timely manner.

We attend doctors appointments and/or assist you in developing questions for your next appointment, empowering you to make informed decisions regarding your treatment options, in accordance with your personal goals. We also provide hospital visits to promote discharge planning & ensure that you have everything you need prior to discharge.

Our healthcare system is complex, plagued with multiple difficulties, dysfunctions, and lack of coordination at all levels of care. Medical errors are all too common; our goal is to help you and your family navigate the healthcare system and prevent complications.

We offer a 15 minute complementary phone consult to learn more about your needs & answer any questions you may have prior to investing in a comprehensive assessment. Call us today at (828) 354-3700.
Important Information About Me
I offer TeleAdvocacy Service
I am insured
My geographical area of practice is Nationwide Services via video conferencing
Why I Became A Professional Health Care Advocate
As a case manager and utilization review nurse, I've seen the struggles of fragmented care and endless difficulties navigating the healthcare system. My father was diagnosed with Esophageal Cancer in 2017 and told by his provider to come back for a repeat endoscopy in 3 months. When he relayed this information to me, I quickly jumped into action getting him back in with the doctor & having him referred directly to an oncologist for a consultation. Fortunately, the oncologist quickly agreed to see him and presented his case to the tumor board which recommended immediate surgical intervention. I firmly believe that my father wouldn't be here today if he had delayed treating his cancer. Peak Patient Advocacy & Consulting was born in 2019 as a result of my personal & professional experience. There is a tremendous need for health advocacy in the United States. My goal is to make a difference for those who aren't able to advocate for themselves or their family members.

Your focus should be on your health and wellness, rather than navigating the complexities of our healthcare system. Please allow me the privilege of assisting you.

Nationwide Healthcare Navigation, Care Management & Patient Advocacy Services. In person advocacy available in Charlotte, NC & surrounding counties.