Laura Smith
RN, BSN, NHA, BCPA
Northeast Patient Advocacy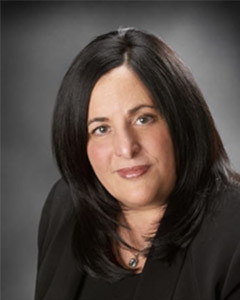 legacy member
Laura Smith
RN, BSN, NHA, BCPA
Northeast Patient Advocacy
Advocate Location
Dickson City , PA 18519
Specialty
Medical Guidance
How I Can Help
My name is Laura Smith, and I'm dedicated to ensuring that you get the information and help you need to manage your healthcare. With me as your patient advocate, you'll benefit from my diverse nursing experience and first-hand knowledge of the complex medical system.

Patient advocacy is the role I embraced as a Registered Nurse and a Healthcare Administrator. As the nurse leader, I worked with hospitals, rehabilitation, skilled nursing, home health, hospice care. As a Nursing Home Administrator, I coordinated care and communicated patient's needs to their healthcare team including physicians, therapists, social workers, nurses, insurance representatives while ensuring quality of care. I served as a mediator in family meetings, worked with insurance case management and helped to resolve billing disputes and would like the opportunity to do the same for you or your loved one.
Important Information About Me
I offer a FREE Initial Consultation
I offer TeleAdvocacy Service
I am insured
My geographical area of practice is Pennsylvania and Northeast USA
Why I Became A Professional Health Care Advocate
Having spent a large part of my career navigating the medical system, I found patient advocacy to be the most rewarding part of my job.

After one particularly busy week helping family members navigate through a transition of care, a medical crisis, and a nursing home complaint, my daughter asked, "What do people do who don't know what you know?"
That simple question was my inspiration to begin my advocacy practice.