Melanie Parks
MSN RN, CHPN, BCPA
Lend A Helping Hand Healthcare Advocates, LLC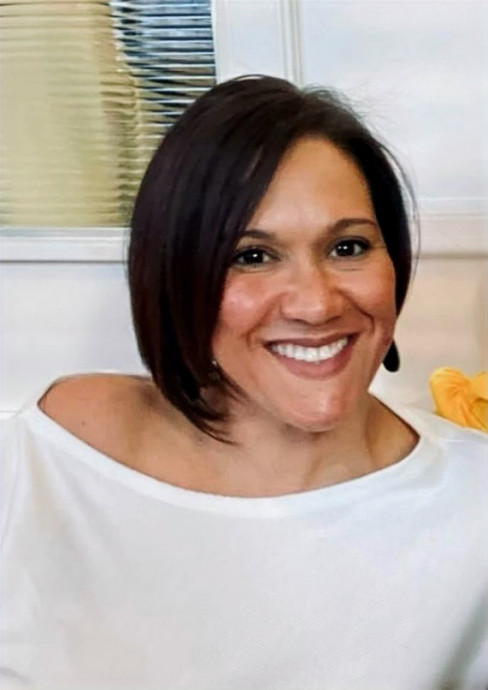 Melanie Parks
MSN RN, CHPN, BCPA
Lend A Helping Hand Healthcare Advocates, LLC
Advocate Location
Sandy Springs , GA 30328
Specialty
Medical Guidance
Other Services
Special Care & Aging
How I Can Help
Originally from Massachusetts, operating out of Atlanta, a private professional healthcare advocate with a background in nursing, specializing in hospice & palliative care, inpatient case management with knowledge understanding medical bills and health insurance plans. ​With 10 years of experience, I maneuver the healthcare system efficiently, with confidence and enjoy addressing the specific needs and concerns of the aging population and their adult caregivers as well as other client needs. I provide patients and families the opportunity to focus on the needs of the patient and the emotional and physical needs of one another while Lending a Helping Hand. Through knowledge, passion, and dedication, I can assist with navigating the healthcare frenzy.

Patient advocates assist clients in gaining access to necessary health care services, to speak for themselves and own their voice, advocate for their rights, participate in making decisions about their care options, gain awareness of their health insurance benefits, and become empowered as owners of their health status and well-being. As your advocate will work with and for you to assist in learning how to navigate the complicated healthcare system, helping you become informed and empowered to actively participate in your care plan.

Patient advocates strive to assist with their clients' needs, so patients and their families can focus on health and healing. You can expect to make fewer phone calls, which means less stress and more time for you and your family. Assist with making appointments, obtain reports and facilitate information sharing with other physicians and caregivers to save you time and money. Family can have a sense of relief knowing that their loved one, who lives in another state or around the corner is being represented by some whose allegiance is to the client.
Important Information About Me
I offer a FREE Initial Consultation
I offer TeleAdvocacy Service
I am insured
My geographical area of practice is In person services for Metro Atlanta and surrounding areas, Virtual Services Nationwide
Why I Became A Professional Health Care Advocate
Wanting to help people out and to make sure they have the most up-to-date and correct information has always been important to me. Whenever I would learn of something new or useful, I would share it with anyone in my path that I thought could benefit from the information. When I became a nurse 10 years ago, it was no different. I wanted to spread the word to my peers, colleagues and even my patients with any useful information I had. It was most important to me when I worked in a Skilled Nursing Facility (SNF), referred to by many as a "nursing home". Too many patients were missing out on certain benefits that they were eligible for but either unaware or misinformed. Unfortunately, the benefit that most were missing out on was Hospice, at the end of life. A benefit that everyone is eligible for and should take full advantage. People were admitting to our facility and not able to access their benefit due to their lack of knowledge as well as that of the staff at our building. I began asking questions and quickly learned that I needed to put myself in a position to educate and ensure that patients were able to access their hospice benefit. I no sooner left the SNF and began working for a hospice agency. I was put into a role that allowed me to teach about hospice, facility placement, costs associated, where services could be provided, how to choose where to have services provided and how to make the transition possible. Along this path I learned that providers and families were unaware of how to access and set up for different types of care in or out of the home and the cost associated with the needed services. Learning hospice meant learning about the many different care options, necessary resources, different levels of care, family care needs, family's inability to provide the necessary care when their finances didn't cover such expenses. I found the education and research of these care options to be endless. I also found that less and less people were aware of their options and how to access such care and more importantly what to do if they could not afford such care for their loved ones. There are no formal services provided to educate consumers on what to expect or plan for in the future considering all situations are different. I have had years of experience working with many different family structures, medical situations, and patient/family needs becoming an expert in determining the best plan/course of action necessary to help patients and families to navigate the system and their current needs as well as preparing for the future of unexpected requirements. I enjoy teaching about End-of-Life and how there are benefits to the care provided during such a crucial time. I enjoy working with families to formulate a plan that they never thought existed because they had no idea what to expect. I enjoy providing relief to patients and families who thought they were required to send their loved one to a nursing home because they thought they couldn't provide their loved one with the necessary care.

I look forward to helping many more families understand the frenzy of placement of their loved one. Whether it be in their home or a healthcare facility, it will be the right decision for the patient and family based on their individual circumstances, wishes, and resources.

I welcome all challenges, not one is ever too difficult to tackle.