Rose Kelley
MHA
Lifeline Patient Advocates, LLC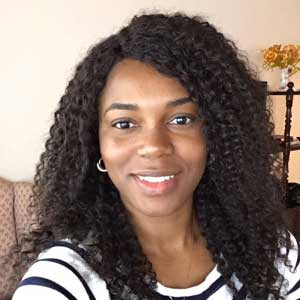 Rose Kelley
MHA
Lifeline Patient Advocates, LLC
Advocate Location
Carrollton , TX 75007
Specialty
Medical Guidance
How I Can Help
Lifeline Patient Advocates provide in-person healthcare advocacy services to patient, families, and caregivers in the North Texas area who need help navigating the complex, fragmented healthcare system. We can also help you or your loved one manage chronic (long-lasting) diseases or conditions, such as diabetes and cancer. We believe everyone deserves a voice in their healthcare decisions. Our purpose is to bring transparency, understanding, and empowerment to patients and their loved ones. As patient advocates, we work on your behalf to promote your rights as a patient and the rights of your loved ones. We provide the compassion and experience you need to boldly face your greatest medical fears and overcome the paralyzing challenges that so often accompany healthcare issues. We provide the following patient advocacy services: Medical Guidance, Bedside Support, Transition of Care & Placement, Decision Support, Mental Health & Addiction, Elderly Care Assistance, End of Life Care, Insurance & Billing, and Health Coaching. We offer a 30 minute complimentary phone consult to learn more about your needs, and answer any questions you may have prior to investing in our services. We also offer nationwide consultations and services via phone and video conferencing.
Important Information About Me
I offer a FREE Initial Consultation
I offer TeleAdvocacy Service
My geographical area of practice is North Texas and the following counties: Collin, Cooke, Dallas, Denton, Ellis, Erath, Fannin, Grayson, Hood, Hunt, Johnson, Kaufman, Navarro, Polo Pinto, Parker, Rockwall, Somervell, Tarrant, and Wise.
Why I Became A Professional Health Care Advocate
In 2021, my brother-in-law, who suffered from diverticulitis for years, was experiencing symptoms and went to a nearby hospital. The hospital made him wait for days before they were able to schedule his surgery. By the time they attended to him, his condition got worse and he was placed in the intensive care unit (ICU) on a ventilator. Living miles away, I contacted the hospital to get more information on my brother-in-law's status. The doctor on duty told me my brother-in-law would pass that night and they needed someone to make decisions for him. He did not have a wife or any children to make those types of decisions. His closest sibling was his older brother who he was living with at the time, but he hated hospitals and didn't want to visit due to Covid19. My husband and I got into the car and drove three hours to the hospital. When we got there, the staff explained the condition my brother-in-law was in and wanted us to make a decision to stop his care management, since they believed he wouldn't make it. I saw that his vital signs were not good, but I didn't believe he was going to pass that night. I believed he was fighting for his life and wanted me to fight for him as well. I told the hospital staff to continue with his care management and that they needed to keep my brother-in-law on full code (If his heart stopped beating or if he stopped breathing, all resuscitation procedures should be provided to keep him alive). The hospital was so quick to try and pull the plug but I had hope. My brother-in-law held on for ten more days before he passed. After losing my mother, father, and brother-in-law in hospitals, I believe it is my calling to advocate for patients and families while helping them navigate the complex healthcare system.