Linda Garvin
BSN, MSN
Patient Advocate Bay Area, Inc.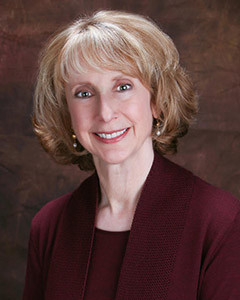 legacy member
Linda Garvin
BSN, MSN
Patient Advocate Bay Area, Inc.
Advocate Location
Alameda , CA 94502
Specialty
Medical Guidance
How I Can Help
Available during COVID-19 Pandemic

During these challenging times of the Covid-19 Pandemic, Patient Advocates Bay Area is still providing the guidance, education and medical decision support you need regarding your health care. We are working remotely with our clients, through face time, phone conferences and Zoom video chats.

We also provide one-hour phone consultations, for those who do not want to engage in a long-term client relationship.

• Assistance exploring your treatment options so you can make the best choice for yourself

• Provide the special support required for dealing with serious health issues of a loved one.

• Monitoring individuals with chronic long-term medical conditions, including neurological and autoimmune diagnoses

• Pre and post-operative surgery counseling

• Advocacy for cancer diagnoses; Palliative and Hospice support and education

• Support with Drug Addiction issues while being hospitalized

• Recommendations for Long Term Care Planning; Make Home or Hospital visits

• Help your family make decisions for a loved one

• Moving ill and/or older individuals from another state to be closer to family members

• Educate on Health Promotion and Disease Prevention



***Benefits of a Healthcare Advocate***

• My Allegiance is Always with You!

• Help you prevent health crises and unnecessary hospitalizations.

• Review the pros and cons so you can choose the best health option for yourself.

• Communicate your health care needs to your medical team

• Help you explore which treatment options are right for you
Important Information About Me
I offer a FREE Initial Consultation
I offer TeleAdvocacy Service
My geographical area of practice is East Bay, North & South Peninsula, South Bay, Greater San Francisco Bay Area & Throughout the country
Why I Became A Professional Health Care Advocate
I thoroughly enjoy the combination of problem-solving and medical collaboration and felt I could display the perseverance needed to overcome obstacles needed to work with health care professionals in complex health care situations, as well as assisting and guiding individuals, who are often ignored by medical institutions.



Although I am working as a health care advocate and not a nurse… my masters in nursing which included nurse practitioner work as well, was in understanding and working with the medical complexities of middle-aged & older adults. This training included an opportunity to evaluate patients in both a home and a clinical setting.



My backgrounds of bedside patient care, case management, teaching and administrative work in major health care institutions dovetailed nicely into starting a private business of patient advocacy.



I have had the privilege of working with multiple clients and their family members over the past 30+ years. I particularly value and enjoy helping middle-aged and seniors with chronic health challenges and diagnoses of cancer.



Clients have described me as a person who has a high level of kindheartedness, diligence, and resourcefulness with individuals and families.