Lora McCann
BCPA
Peace of Mind Patient Advocacy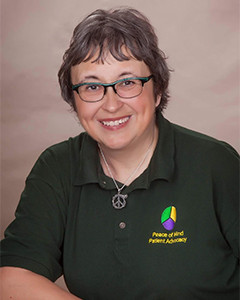 legacy member
Lora McCann
BCPA
Peace of Mind Patient Advocacy
Advocate Location
Cape Coral , FL 33914
Specialty
Medical Guidance
How I Can Help
I provide a second set of ears at appointments with note taking. I research second opinions and diagnoses. I can provide bedside monitoring in hospital. I provide navigation assistance with healthcare so the patient and family have peace of mind while dealing with medical issues. My own experience with healthcare gives me a unique insight to the system.
Important Information About Me
I offer a FREE Initial Consultation
I am insured
Why I Became A Professional Health Care Advocate
I am a breast cancer survivor. When I was diagnosed, my doctors thought I had an extremely aggressive form so they gave me maximum treatment. As I was recovering, I found out about patient advocacy and decided this was my calling. I had found my passion! What is stressful for others is rewarding for me. I use my skills to make healthcare manageable for others.