Lynn DeCola
Lifelong Amputee & Prosthetics Coach
Lifelong Prosthetics LLC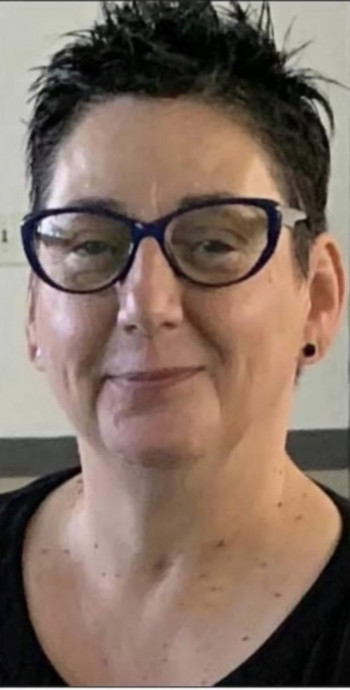 Lynn DeCola
Lifelong Amputee & Prosthetics Coach
Lifelong Prosthetics LLC
Advocate Location
Saint Petersburg , FL 33709
Specialty
Medical Guidance
Other Services
Survivor Support
How I Can Help
As an Amputee & Prosthetics Coach, and a person with a lower limb amputation, my goal is to get you back to living your best life after amputation by bridging the gap in your care team to create a holistic advantage.

I specialize in troubleshooting problems with lower limb prosthetic devices, and devices which are designed to reduce the risk of amputation by relieving pressure, and providing support and protection.

• I complete 2nd opinion assessments which identify prosthetic related problems, then provide solutions to help improve the client's prosthetic outcomes, and reduce their risk of future amputations.

• I will accompany clients to appointments with their healthcare team in an effort to ensure continuity of care, improve communication, promote compliance, and preserve relationships.

• I help to expedite insurance authorizations for Amputee and Prosthetic related services including orthotic and prosthetic devices, and replacements.
Important Information About Me
I offer a FREE Initial Consultation
I offer TeleAdvocacy Service
My geographical area of practice is Florida and Nationwide
My Survivor Support Advocacy Qualifications
I am a survivor of Trauma, Motorcycle Accident, Tracheotomy, External Fixation, Limb Salvage Surgeries, Skin Grafts, Muscle Flaps, Osteomyelitis, Above Knee (AK/Transfemoral) Amputation, Limb Loss, Amputee, Post Traumatic Stress Disorder(PTSD), Traumatic Brain Injury(TBI)
After my 1993 motorcycle accident and subsequent lower limb amputation, I endured 11 years without receiving a proper diagnosis and treatment for post-traumatic stress disorder (PTSD).

Then, 25 years later, I was diagnosed and treated for a traumatic brain injury (TBI) resulting from the same 1993 accident.

This journey has given me a deep understanding of the unique challenges faced by people in similar situations. It fuels my empathy and strengthens my determination to support those on their own paths to recovery.

By sharing my story and extending a helping hand, I aim to reassure others that they're not alone in their struggles. This sense of solidarity can be a powerful force in the healing process.

My dedication to this cause is driven by my genuine desire to make a positive impact on the lives of others.

For me, "Every Day is My Rehab!"
Why I Became A Professional Health Care Advocate
In 1993, I dedicated my life to helping other Amputees after I lost my right leg, above the knee, due to complications associated with a motorcycle accident.

Although, I attended a work hardening program to return to my pre-amputation job, as a package delivery driver, my employer refused to bring me back to work due to a 15-20# weight lifting restriction set by my physician.

My physician believed that it was not safe for me to lift heavier weight due to functional limitations, and problems caused by my above knee prosthesis, including socket pain, socket rotation, back pain, left leg pain, prosthetic knee instability, and falls.

When I shared this (devastating to me) news with my Prosthetist, he said, "why don't you come in and see what I do?"

I accepted his offer and began shadowing him while he evaluated patients, and designed, fabricated, and fit O&P devices.

I was eager to learn more about O&P so I submitted an application to Vocational Rehabilitation for services to help me attend an O&P Assistant program.

Upon completion of the program, in 1995, my Prosthetist hired me as an O&P Assistant.

Today, 30 years later, my mission is to improve your quality of life after amputation, reduce your risk of additional amputations, and improve your prosthetic outcome.

My knowledge about lower limb amputee/prosthetic related care and treatment has evolved from a combination of 30 years' personal, technical, and clinical experience in O&P home care:

Ranging from pre-amputation collaborative consultations to prosthetic evaluation, and prosthetic design, fabrication, and fitting to reaching social and vocational goals.

Unfortunately, many of today's lower limb amputees face the same Amputee/prosthetic problems, and barriers to prosthetic related care that I experienced 29 years ago.

Please do not walk in my shoes.

Let me help you walk through your Lifelong Prosthetics' process.