Mary Jane
CAPS certified
Slip-Proof Safety, Inc.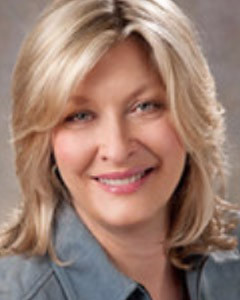 legacy member
Mary Jane
CAPS certified
Slip-Proof Safety, Inc.
Advocate Location
Justice , IL 60458
Specialty
Insurance & Billing
How I Can Help
We help senior citizens and their families figure out how to make the home safer while maintaining independence. Unfortunately we are usually called in after someone has experienced a fall. Once that happens people usually realize areas in their home that need to be adapted to create a safer environment. We look for how they enter or exit a home, how they can maneuver to properly bathe/groom and how do they safely get to where they sleep. We can help them in a variety of ways which include bathroom modifications, stairlifts, vertical platform lifts, ramps, grab bars, mobility scooters, chair lift recliners and many more ancillary items. Our goal is to help the individual so they can maintain their independence, safely.
Important Information About Me
Why I Became A Professional Health Care Advocate
Owners Frank and Mary Jane Mannella's path to becoming owners of Slip-Proof Safety began when Frank started working in nursing homes many years ago. Directly interacting with seniors and learning about their daily needs and challenges as well as caring for Mary Jane's father and Franks mother in their own home provided them with some valuable insights. The two quickly noticed that there was a significant void when it came to companies that provide full-service home modifications that allow folks to stay safely in their homes. It was only a matter of time before they started the business, Slip-Proof Safety, in order to provide a service that prevents falls and provides better safety for those with mobility challenges.

​

For the past 15 years. Slip-Proof Safety has been a fixture in the greater Chicago Illinois and Northwest Indiana areas. The team has gone on to become an authorized vendor for grab bars and home modifications through the Illinois Department of Human Services. They work with a variety of manufacturers to provide quality products with the best prices and support available. They are committed to superior customer service and have since gained the reputation of experts in their field.