Melody Peters-Catlon
RN, iRNPA
Coastal Health RN Patient Advocate,LLC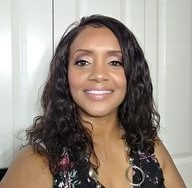 Melody Peters-Catlon
RN, iRNPA
Coastal Health RN Patient Advocate,LLC
Advocate Location
Beaumont , TX 77705
Specialty
Wellness & Lifestyle
Other Services
Medical Guidance
How I Can Help
I have assisted patients with Doctor to patient communication, helping them to understand medical jargon. I have been instrumental in helping patients and family members to make health care choices that would enhance their quality of life, satisfy their needs, desires and promote optimal outcomes.
Important Information About Me
I am insured
My geographical area of practice is Lake Charles, La and surrounding areas to Beaumont, Tx, Golden Triangle
Why I Became A Professional Health Care Advocate
Having been in the nursing profession for over 31 years, I have always been passionate about wellness and encouraging patients to utilize their options in decision-making regarding healthcare. Allowing autonomy and the ability to make informed decisions about their care and the best course of action to achieve the desired outcome.