Melynda Ruckels
RN MSN PHN
Melynda Ruckels RN MSN Patient Advocate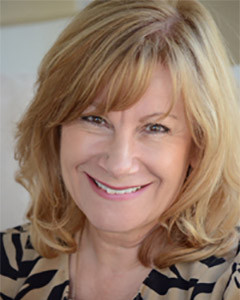 legacy member
Melynda Ruckels
RN MSN PHN
Melynda Ruckels RN MSN Patient Advocate
Advocate Location
Grass Valley , CA 95945
Specialty
Medical Guidance
Other Services
Special Care & Aging
How I Can Help
I believe that everyone needs someone to advocate for them during times of illness. Being sick is stressful and contributes to unclear thinking and decision-making. As an RN Patient Advocate I am with you and your family during this difficult time to educate you and protect your healthcare rights and safety. I have been a nurse for over 45 years; I understand healthcare, I speak the language and I know the system very well. This is what I will do for you:

• Advocate on your behalf with your doctors and hospitals, asking those questions most people do not know how to ask.

• Educate you on what is happening with your condition/diagnosis and what other therapeutic options might be helpful to you. Accurate diagnosis ensures that all necessary tests are ordered and not unnecessarily repeated creating more cost.

• Attend doctor's appointments with you, if you wish. Connect the dots ensuring communication between all your doctors.

• I will evaluate your medications, supplements and vitamins for safety, interactions and any side effects (medication reconciliation).

• Analyze ALL your medical records to create a chronology of your complete history. This is very helpful in connecting the dots between doctors when you go to the ER or when you travel. Research all of your treatment options, educating you and your family, ensuring that you consult with the most appropriate doctors, so you make the best choices for your health.

• Most importantly, I will spend time with you to meet your healthcare needs.
Important Information About Me
I offer a FREE Initial Consultation
I offer TeleAdvocacy Service
I am insured
My geographical area of practice is Sacramento, Grass Valley, Nevada City, Roseville, Davis, North Lake Tahoe
Why I Became A Professional Health Care Advocate
I am an RN Patient Advocate because I have seen how helpless, scared and needy we become when we get sick. I see families struggle and stumble and be intimidated by healthcare professionals. I am an RN Patient Advocate because patients need information and education on making healthcare and life decisions such as chemotherapy, surgery, medications and other treatments. Being a nurse for over 45 years has given me the tools, knowledge and experience to easily navigate our healthcare system. I speak the medical language, I am comfortable in being part of the healthcare team whether in the hospital, the doctors office or at diagnostic testing. I am comfortable consulting with physicians and nurses and others on the healthcare team. I acted as my father's advocate when he was diagnosed with Alzheimer's. I prevented him from being medicated into a zombie. He was able to enjoy his later years in a beautiful memory care unit where I made sure he was well cared for. I acted as my husband's advocate, and stayed overnight in the hospital room with him, when he had back surgery. I acted as my daughter's patient advocate when the Emergency Department physician wanted to discharge her too early. I addressed the physician and stated why she was not eligible for discharge due to continued blood loss. The physician listened to me and admitted her into the hospital. I became my own advocate when I had an emergency appendectomy, was septic and had half of my colon removed. My goal is to empower you to become your own advocate.